Recipe_Pumpkin Coffee Cake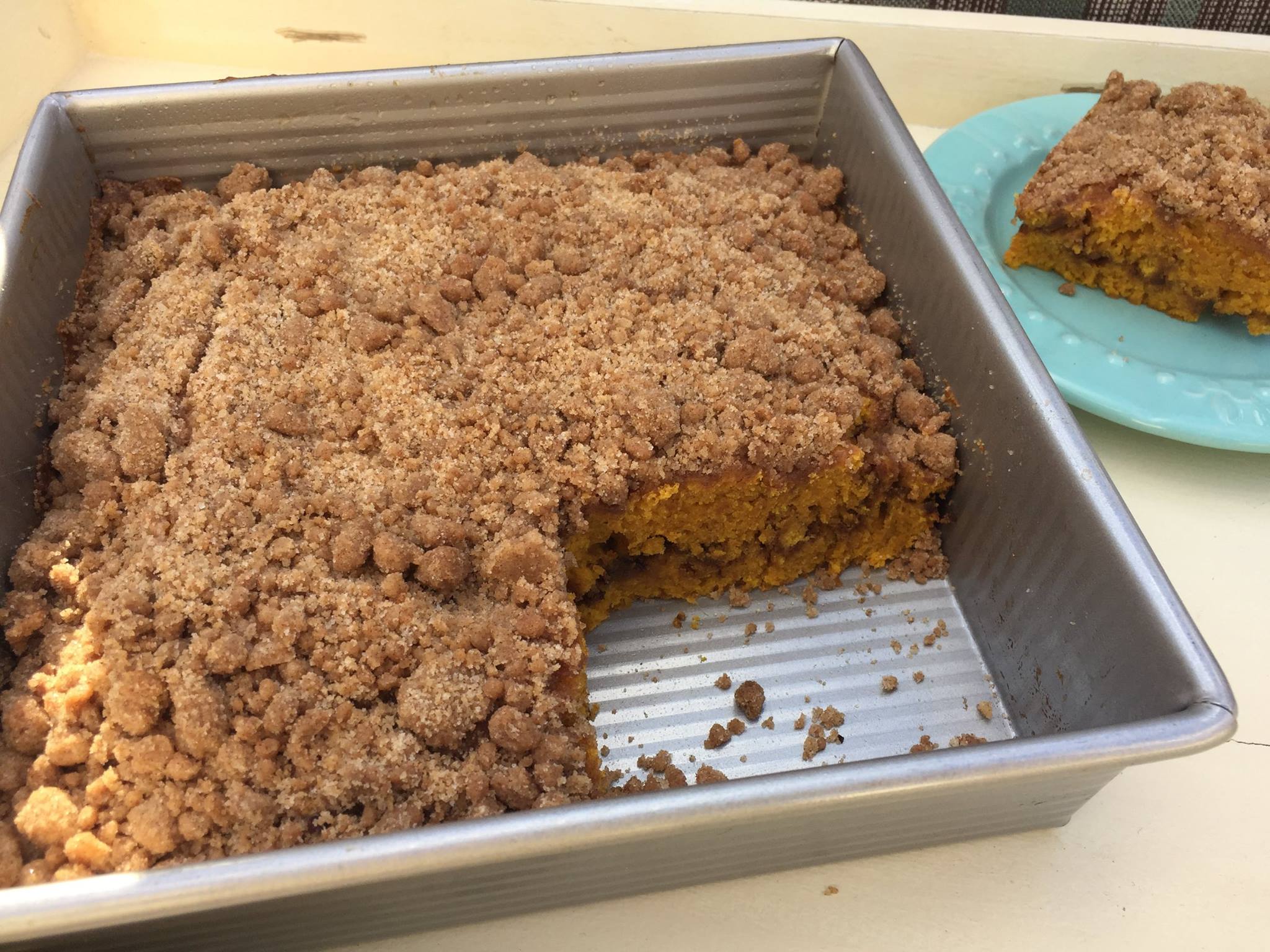 Pumpkin Coffee Cake
This dessert is simply the fall season in a cake. A lovely, spiced pumpkin cake with a buttery, crumbly streusel topping.
Prep time: 20 minutes
Bake Time: 40-45 minutes
Total Time: 60-65 Minutes
Serving Size: 12 servings
Stay up to date. Get fresh recipes and blog updates weekly. Sign up today.
Featured Bakeware:
USA Pan 8" Square Cake Pan
Ingredients
Cake: 2 eggs
1/3 cup vegetable oil
1 cup canned pumpkin (you will not use an entire can)
1 cup sugar
1/2 teaspoon cinnamon
1/4 teaspoon ground ginger
1/4 teaspoon nutmeg
1 teaspoon salt
1 teaspoon baking powder
1 1/2 cups flour
Filling: 1/3 cup brown sugar
1 teaspoon cinnamon
Topping: 2/3 cup sugar
3/4 cup flour
1 teaspoon cinnamon
4 tablespoons melted butter
pinch of salt
Recipe Instructions
Preheat oven at 400 degrees. Mix all ingredients together. You can use a blender for ease of mixing, if desired. Or, just whisk it until incorporated. It's ok if there are some lumps. Fills wells of your USA Pan muffin pan about 3/4 full of batter. Bake at 400 degrees for about 15 minutes. These will inflate considerably!! Do not be alarmed, as they will deflate soon after pulling them out of the oven. Due to large amount of eggs in this recipe, this is more of a crepe type cup rather than a pancake. We topped ours with fruit, syrup, and a dusting of powdered sugar
Featured Products