snack recipes page 2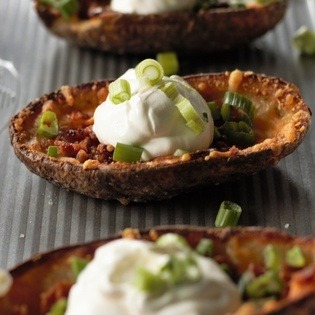 Our half sheet pan is all you need to make these delicous, cheesy potato skins. Perfect for a party appetizer or for the big game, these potato skins are crispy on the outside and flavorful on the inside. Use our half sheet pan to also make the bacon to avoid a greasy, spattering mess on your cooktop!!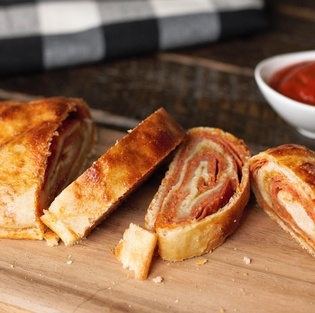 This pepperoni roll is so delicious, no one will know you took some help by using refrigerated pizza dough! Filled with loads of pepperoni, cheese, and seasonings, this is the perfect snack or party food!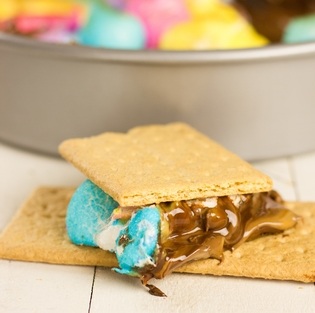 This s'more dip is perfect for celebrating springtime, as we've used brightly colored marshmallow peeps for the marshmallow layer.! All the ingredients get layered in our 9" round pan and then thrown under the broiler for a few minutes, and then you're ready to dip into the chocolate, marshmallow peanut butter ooey gooeyness!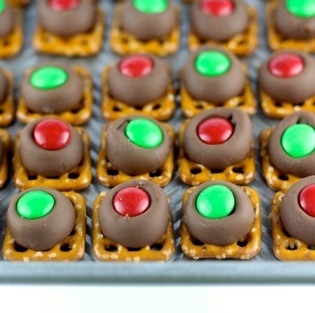 Want a quick, tasty holiday treat but don't have time to bake? These pretzel treats fit the bill! Salty pretzels topped with chocolate, what's not to like? Customize these with any color candy coated chocolate and you have a fast, easy dessert!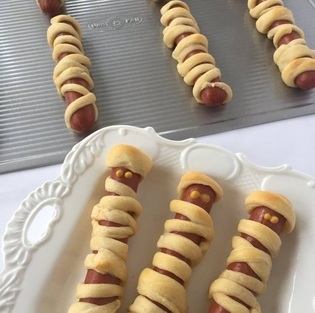 How cute, easy, and delicious are these? Yummy hot dogs wrapped in buttery, flaky crescent rolls. Have the kids help make these fun Halloween treats!