Roasted Maple Glazed Carrots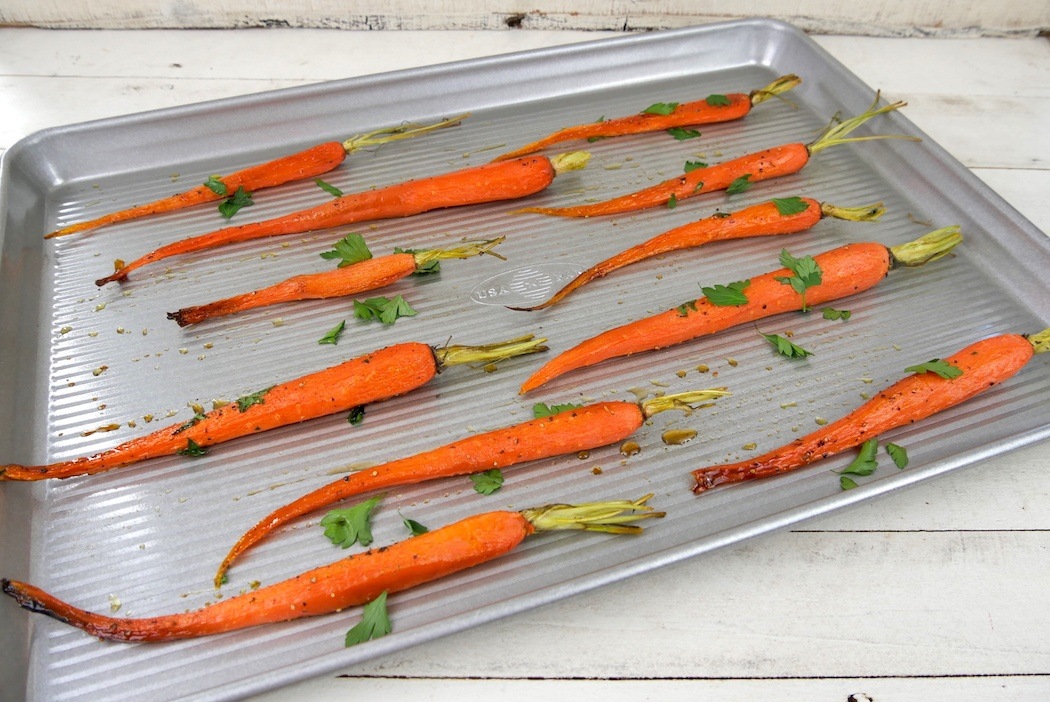 Roasted Maple Glazed Carrots
These slightly sweet carrots are the perfect side dish for any occasion!
Prep time: 10 minutes
Cook Time: 25 minutes
Total Time: 35 Minutes
Serving Size: 4-6 servings
Featured Bakeware:
Ingredients
2 lbs carrots, peeled
2 tablespoons olive oil
2 tablespoons pure maple syrup
salt/pepper to taste
OPTIONAL:
Fresh parsley
Recipe Instructions
Preheat oven to 400°F. Place carrots on a large baking sheet and drizzle them with olive oil and maple syrup. Roast carrots for 25 minutes or until fork tender. After cooled, sprinkle salt and pepper. Top with parsley if desired.