Patriotic Brownie Pizza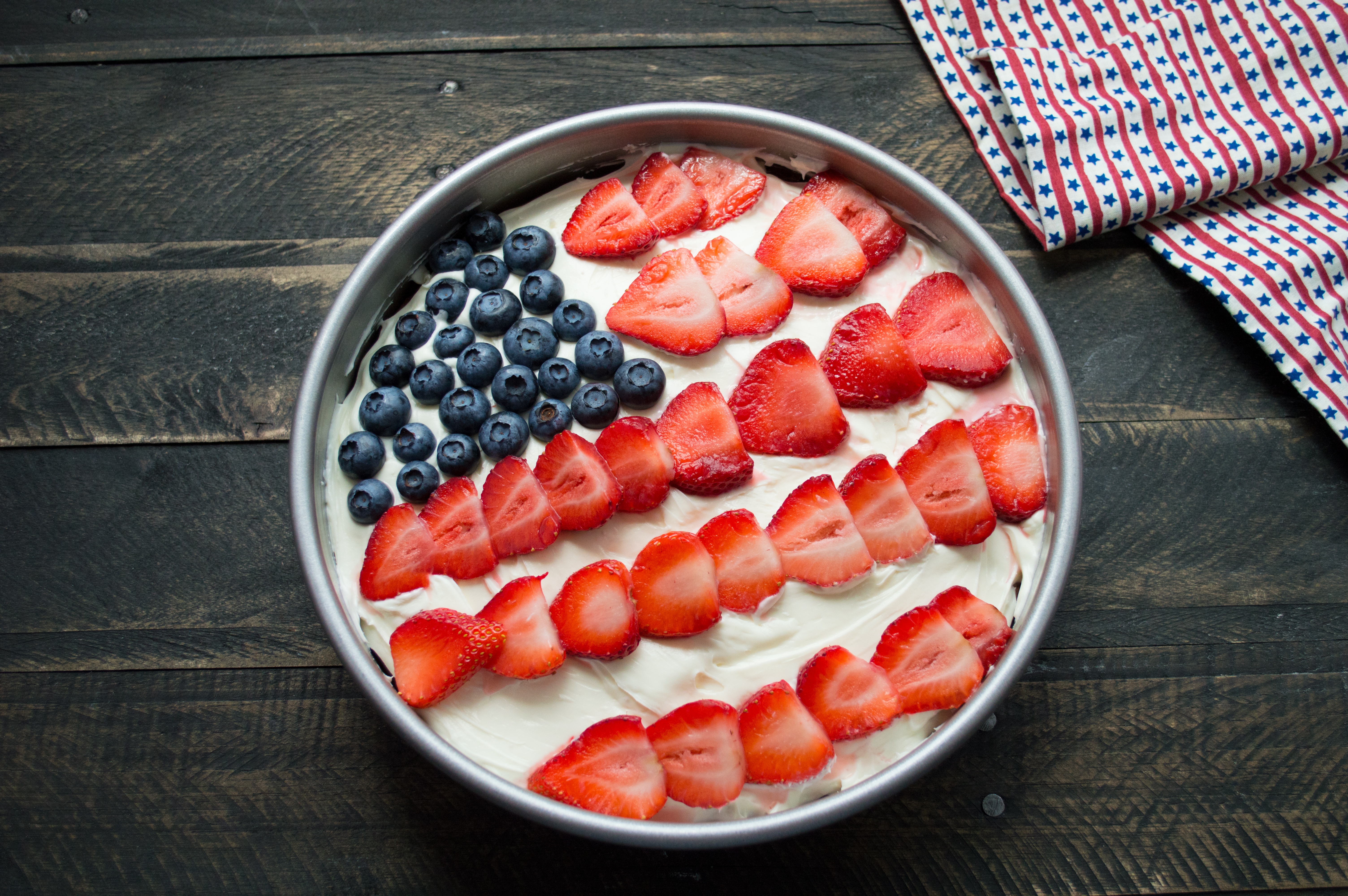 Patriotic Brownie Pizza
A patriotic dessert for your Fourth of July celebration!
Prep time: 20 minutes
Cook Time: 45 minutes
Total Time: 75 hours
Serving Size: 8
Stay up to date. Get fresh recipes and blog updates weekly. Sign up today.
Featured Bakeware:
Ingredients
Brownie Crust
2 sticks unsalted butter
8 ounces bittersweet or semisweet chocolate
4 large eggs
1/2 teaspoon salt
1 cup sugar
1 cup packed dark brown sugar
2 teaspoon vanilla extract
1 teaspoon expresso powder (optional)
1 cup all purpose flour
2 cups semisweet chocolate chips
Frosting and Topping:
8 oz cream cheese at room temperature (1 package)
¼ cup granulated sugar
1 tsp vanilla extract
1 cup of fresh blueberries
3 cups sliced strawberries
Recipe Instructions
Preheat oven to 350 degrees. Melt butter and 8 ounces of chocolate over double boiler or in microwave. Careful not to burn. Whisk eggs together in separate bowl. Add in sugars, salt, vanilla and mix well. Add chocolate/butter mixture and stir. Stir in expresso powder and flour. Stir in chocolate chips. Pour batter into cake pan. Bake in oven at 350 degrees for 45 minutes. Cool completely in pan. For frosting, add the cream cheese, sugar and vanilla extract and mix well until smooth. Using a spatula, spread the cream cheese mixture evenly over the brownie crust. Arrange berries over the cream cheese mixture. Slice and serve.
Featured Products