Recipe_Zucchini Chocolate Chip Muffins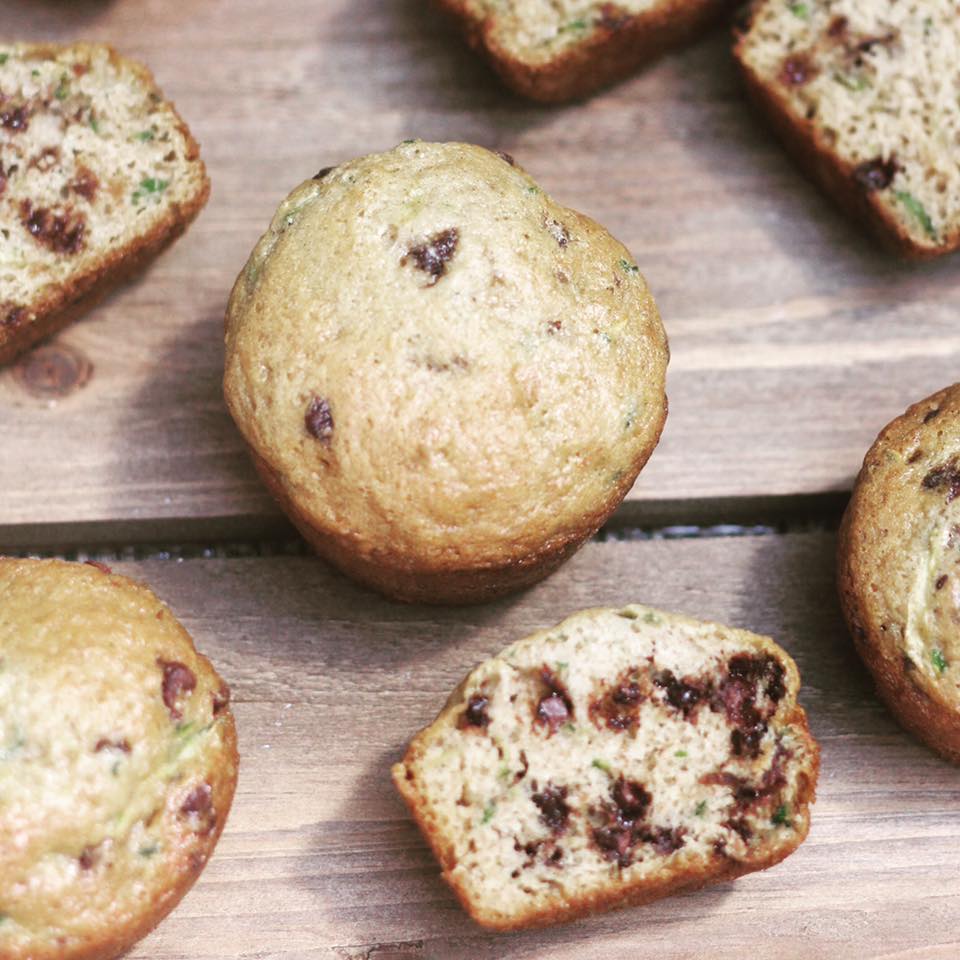 Zucchini Chocolate Chip Muffins
The addition of chocolate chips makes these moist zucchini muffins super tasty! Our muffin pans are so great, you don't even need to add liners!
Prep time: 15 minutes
Bake Time: 20-25 minutes
Total Time: 35-40 Minutes
Serving Size: 12 muffins
Stay up to date. Get fresh recipes and blog updates weekly. Sign up today.
Featured Bakeware:
Ingredients
1 1/2 cup flour
3/4 cup sugar
1 teaspoon baking soda
1 teaspoon cinnamon
1/2 teaspoon salt
1 egg- lightly beaten
1/4 cup milk
1 tablespoon lemon juice
1 teaspoon vanilla extract
1 cup grated zucchini
1/2 cup chocolate chips (we used mini, but you could use regular)
Recipe Instructions
Preheat oven to 350 degrees. Mix the flour, sugar, baking soda, cinnamon, and salt in a large bowl and set aside. In a separate bowl, mix together the beaten egg, oil, milk, lemon juice, and vanilla: add gradually to dry ingredients until just mixed. Stir in grated zucchini and chocolate chips. Divide batter equally among the cups of your USA pan 12 cup muffin pan. You can use liners, if desired. Cups should be about 2/3 full. Bake for 20-25 minutes. Remove from oven to cool completely on cooling rack.
Featured Products