Turtle Cheesecake Minis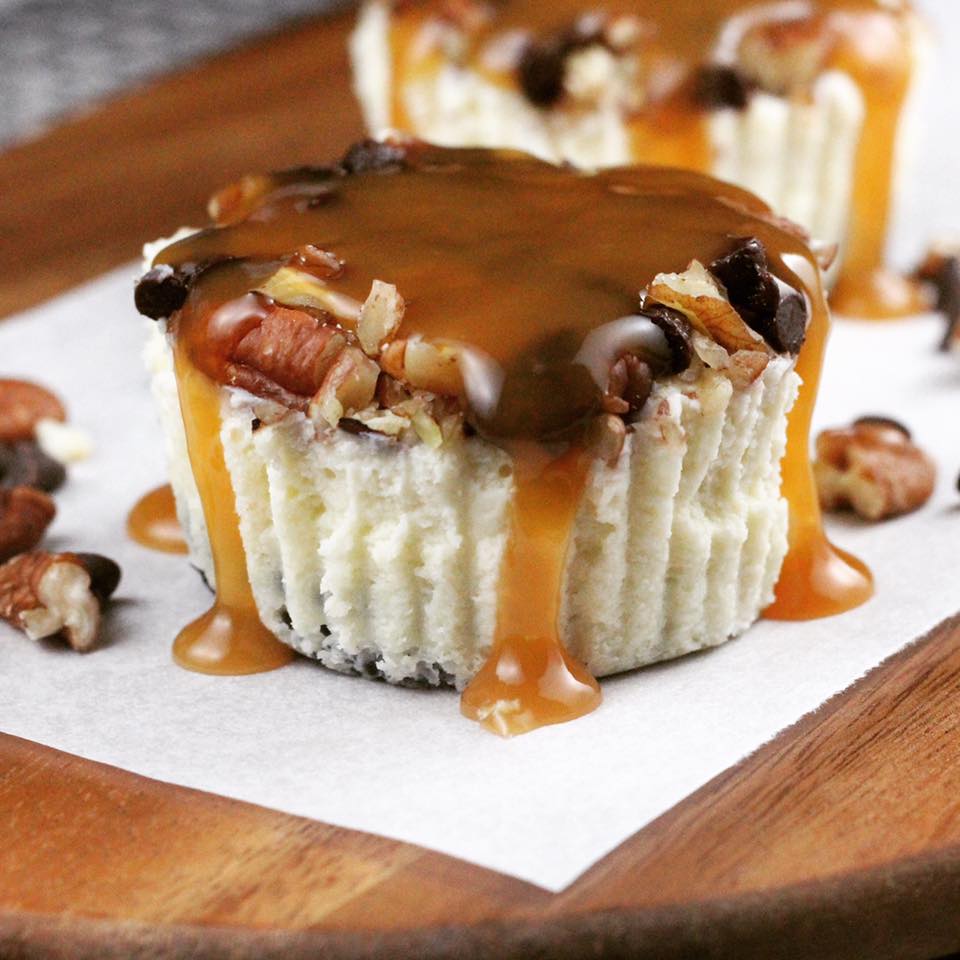 Turtle Cheesecake Minis
Mini cheesecake desserts that use a chocolate sandwich cookie for the crust, topped with chopped pecans, mini chocolate chips, and caramel sauce. These little cakes are sure to wow your guests!
Prep Time: 15 minutes
Cook Time: 30 minutes
Total Time: 45 minutes
Serving Size: 9- 12 mini cakes
Stay up to date. Get fresh recipes and blog updates weekly. Sign up today.
Featured Bakeware:
Ingredients
12 chocolate cream filled sandwich cookies
2- 8 oz packages cream cheese softened
1/2 cup granulated sugar
2 eggs
1 teaspoon vanilla extract
1/2 cup chopped pecans
1/2 cup mini chocolate chips
Caramel sauce for topping
Recipe Instructions
Preheat oven to 325 degrees and line a 12 cup USA Pan muffin pan with liners. Place one cookie in the bottom of each well. Cream together the cream cheese and sugar. Do not over mix! Add the egg and vanilla and mix until incorporated. Spoon an equal amount of mixture into the 12 wells of the muffin pan. Top with pecans and mini chocolate chips. Bake for 10-15 minutes, until cheesecakes are set. Cool to room temp in pan. Remove cheesecakes from muffin pan and chill in refrigerator for at least 2 hours. Prior to serving, remove paper liners and drizzle with your favorite caramel sauce.
Featured Products