Swedish Macaroon Tea Cakes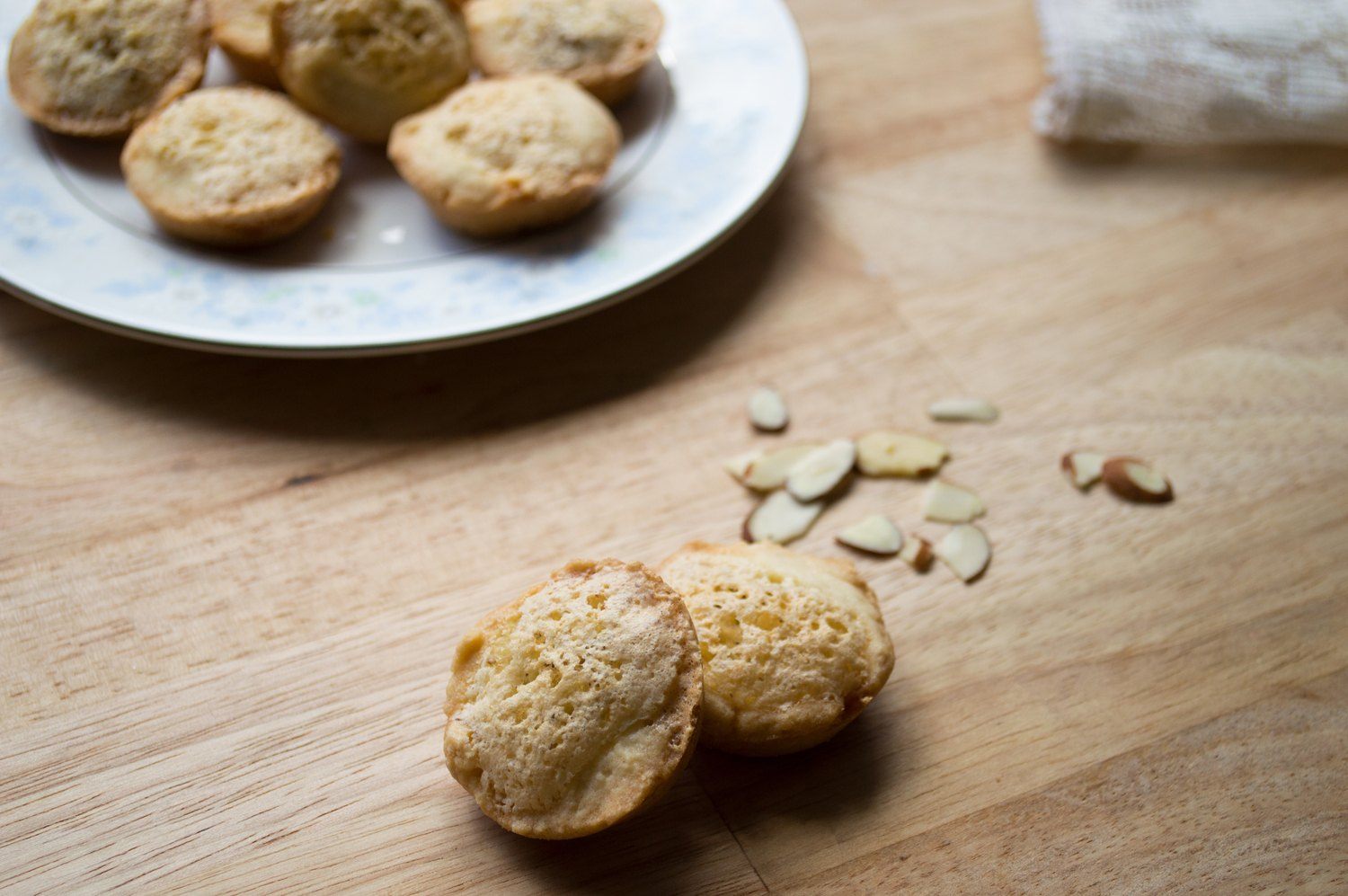 Swedish Macaroon Tea Cakes
This delicious recipe comes from a cookbook that has been passed down to our employee, Mike Dandrea, from his grandmother and mother. These cookies are a perfect treat to serve mom on Mother's Day!
Prep time: 20 minutes
Cook Time: 25-30 minutes
Total Time: 40-50 minutes
Serving Size: 24 servings
Stay up to date. Get fresh recipes and blog updates weekly. Sign up today.
Featured Bakeware:
Ingredients
Batter:
1 cup (2 sticks) soft butter
½ cup sugar
1 egg
1 tsp. vanilla
2 cups of flour (sifted)
Almond Macaroon Filling:
2 eggs
½ cup sugar
1 ¼ cups sliced almonds (finely chopped)
½ tsp. almond extract
Recipe Instructions
Preheat oven to 325°F. Cream together 1 cup butter and ½ cup sugar thoroughly. Beat in 1 egg and 1 tsp. vanilla. Stir in 2 cups of sifted flour. Drop of rounded teaspoonful of batter into each muffin cup. Press batter over bottom and up around sides. Make the coating ¼ thick leaving the center hollow. Put the batter-filled pan in the refrigerator for at least 10 minutes. While batter is chilling make almond macaroon filing by beating 2 eggs until light and foamy. Then gradually beat in ½ sugar until well blended. Mix in 1 ¼ cups of finely ground sliced almonds and ½ tsp. of almond extract. Take batter-filled pan out of the refrigerator and fill each hollow with the almond macaroon filling. Place cookies in the over for 25-30 minutes or until delicately browned and set. Let cool for 5 minutes.
Featured Products