Recipe_Sundried Tomato Pasta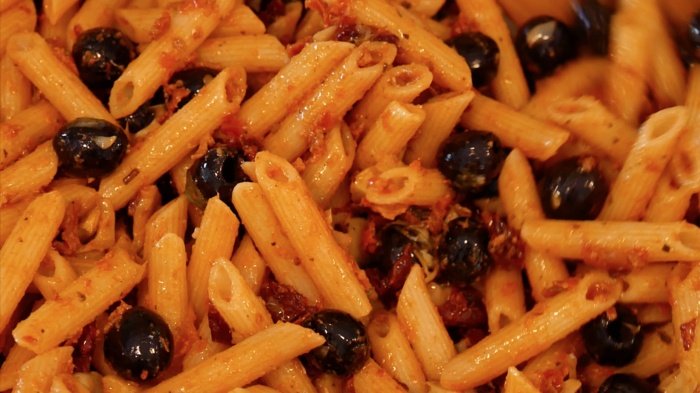 Sundried Tomato Pasta
Prep time: minutes
Cook Time: minutes
Total Time: Minutes
Serving Size:
Stay up to date. Get fresh recipes and blog updates weekly. Sign up today.
Featured Bakeware:
USA Pan 10" Skillet
8 QT Stock Pot
Ingredients
1 pound penne pasta cooked
1- 8 ounce jar sundried tomato pesto
5 tablespoons butter
1/2 tablespoon minced garlic
1- 12oz jar marinated articoke hearts, drained and chopped
3/4 cup sundried tomatoes, chopped
1 can small black olives, drained
1/8 teaspoon ground cayenne red pepper
parmesan cheese
Recipe Instructions
Cook pasta per box instructions in the USA Pan 8 QT Stock Pot. While pasta is cooking, melt butter in USA Pan 10" skillet, add garlic and saute for a few minutes. Add in chopped articokes, black olives, chopped sundried tomatoes, and cayenne pepper. Sir mixture until hot. Add mixture to pasta and stir until well incorporated. Top with desired parmesan cheese.
Featured Products