Recipe_Sugar Cookies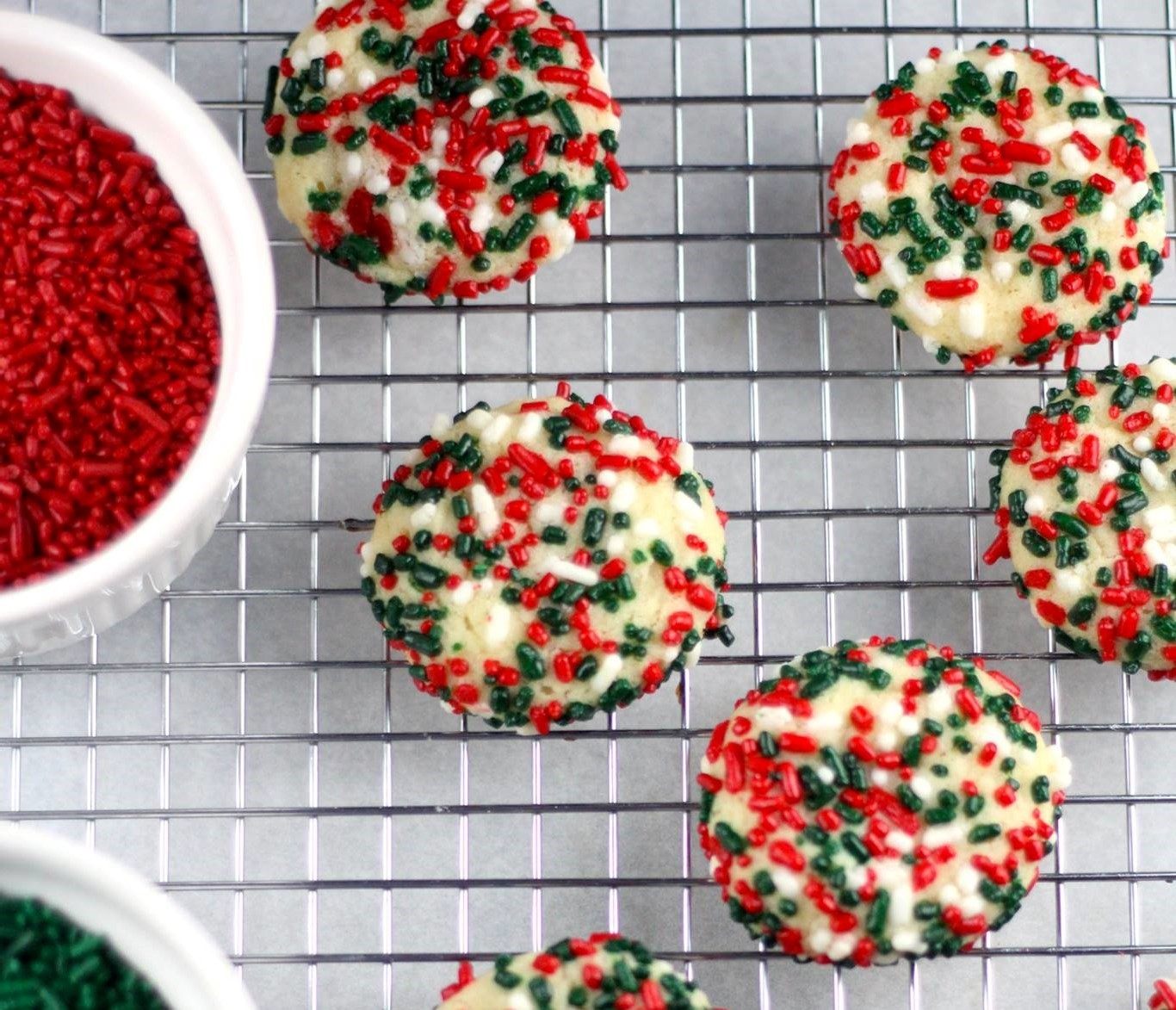 Sugar Cookies
Traditional sugar cookies are always a hit and so fun to make! Baked on our USA Pan cookie sheets or half sheet pan, these will turn out beautiful and delicious!
Prep time: 20 minutes plus 2 hours chill time
Bake Time: 8-12 minutes
Total Time: 2 hours and 28 minutes
Serving Size: 4-5 dozen cookies
Stay up to date. Get fresh recipes and blog updates weekly. Sign up today.
Featured Bakeware:
Ingredients
1 cup granulated sugar
1 cup powdered sugar
2 sticks unsalted butter, room temp
1 cup vegetable oil
1 teaspoon vanilla extract
2 eggs
4 1/4 cups all purpose flour
1 teaspoon baking soda
1 teaspoon cream of tartar
1 teaspoon salt
colored sprinkles or sugar
Recipe Instructions
In a large bowl, mix together the flour, baking soda, cream of tartar and salt. Set aside. With your mixer, mix together the sugars and butter. Add the oil, vanilla, and eggs. Mix well. On low speed, add dry ingredients until blended. Dough will be very soft. Refrigerate this dough for at least 2 hours, preferably overnight. I use a tablespoon cookie scoop to make round balls of the dough. Then, roll the top of the balls in your sprinkles or colored sugar. Place 2 inches apart on your USA Pan cookie sheets. Bake 5-8 minutes in preheated 375 degree oven. Bottom of cookies will be slightly darker, but cookies will not brown much. Transfer to cooling rack to cool completely.
Featured Products