Strawberry Recipe Page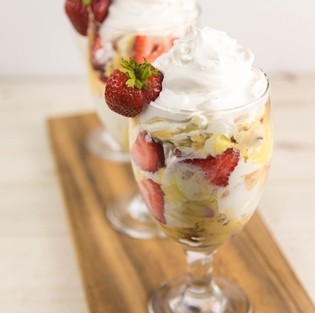 This layered strawbery dessert is great for a warm weather picnic, or for when you need something simple to put together for a large group! Layers of vanilla pudding, strawberries, and store bought cake make this one especially delicious and simple! Although this recipe yields a lot of dessert, leftovers are always yummy!!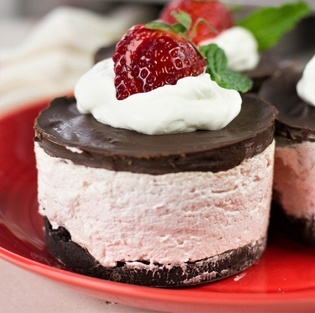 These no bake mini strawberry cheesecakes make the perfect Valentine's Day dessert! No bake means these are a snap to assemble and just require a little bit of refrigeration before serving! Chocolaty cookie crust all topped with a creamy strawberry filling and topped with rich chocolate ganache! Garnish with fresh strawberries and whipped cream!