Scalloped Potatoes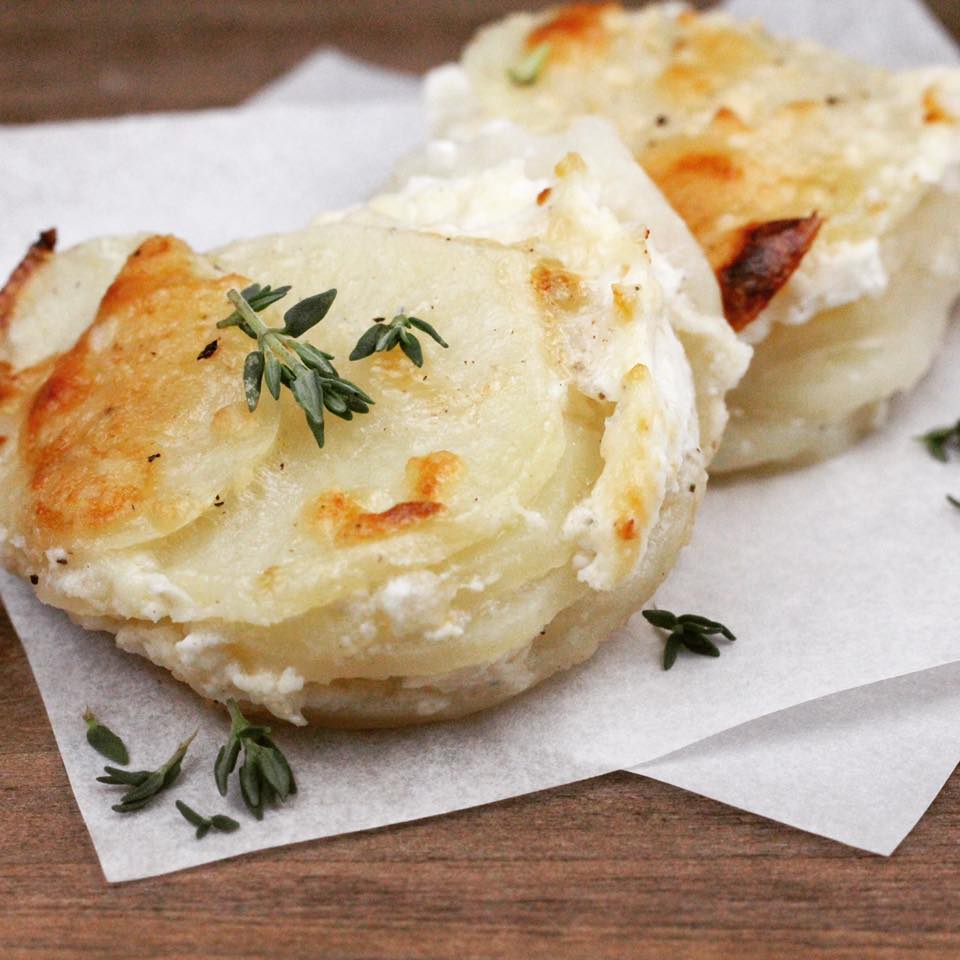 Scalloped Potatoes
Cheesy, savory scalloped potatoes stacked in our USA Pan muffin pan makes a great presentation! Thinly sliced potatoes are transformed into an extra special side dish when baked in individual portion sizes. These are great for entertaining or even as an extra special treat for your family!
Prep Time: 15 minutes
Cook Time: 25 minutes (varies by thickness of potato slices)

Total Time: 40 minutes
Serving Size: 9-12 potato stacks
Stay up to date. Get fresh recipes and blog updates weekly. Sign up today.
Featured Bakeware:
Ingredients
4-5 thinly sliced potatoes
1 1/4 cup heavy cream
1 sprig fresh thyme
3 cloves garlic, minced
1/2 teaspoon ground nutmeg
1/2-3/4 cup grated Parmesan
salt and pepper
1 cup grated Parmesan cheese
Recipe Instructions
Preheat oven to 400 degrees. Put cream into a saucepan and add the garlic and thyme. Heat until warmed through and fragrant. Add the nutmeg. Place sliced potatoes in a large bowl and season with salt and pepper. Add the parmesan cheese and use your hands to coat every slice with the cheese. Stack slices of potatoes in each well of your USA Pan 12 cup muffin pan. Remove thyme from the cream and pour cream into wells. Cream should fill up to 3/4 of well. Top potatoes with additional Parmesan cheese. Bake for 25 minutes or more, depending on the size of your potato stacks. Potatoes should be cooked through. Remove from oven and cool slightly. Remove from pan and ENJOY!!
Featured Products