Recipe_Russian Tea Cakes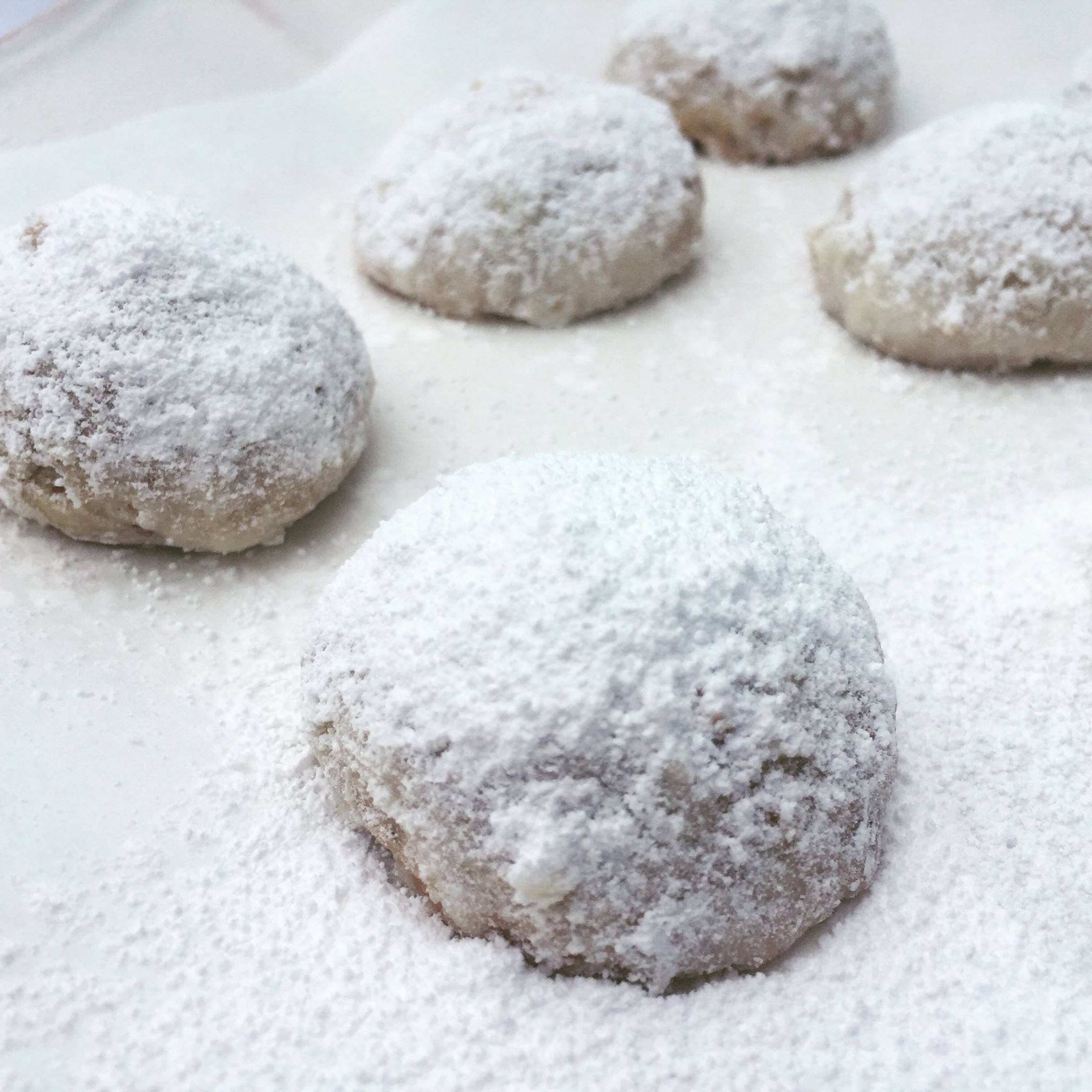 Russian Tea Cookies
These buttery, melt in your mouth cookies go by many names, but everyone can agree they are tasty. A delicious typical holiday cookie filled with nuts and rolled in confectioner's sugar.
Prep Time: 10 minutes
Bake Time: 10 minutes
Total Time: 20 minutes
Serving Size: 36 cookies
Stay up to date. Get fresh recipes and blog updates weekly. Sign up today.
Featured Bakeware:
USA Pan Large Cookie Sheet (17" x 12 1/4")
Ingredients
2 sticks of room temp butter (unsalted)
2 teaspoons vanilla extract
1/4 teaspoon almond extract (you can omit if you don't like)
1/2 cup sifted confectioners sugar (plus more for rolling)
2 cups flour, sifted with 1/4 teaspoon salt
1 cup finely chopped nuts (we used pecans, you can also use walnuts)
Recipe Instructions
Cream butter. Add in vanilla, almond and sifted confectioners sugar. Add sifted flour and salt and mix until incorporated. Stir in chopped nuts. Shape dough into 1" round balls and place onto USA Pan cookie sheet, about 2" apart. Cookies will not spread. Bake in preheated 325 degree oven for approximately 20 min. Cool for a few minutes on cookie sheets and then roll cookies in confectioners sugar while still warm. Transfer to cooking rack to cool completely. Sift more confectioners sugar over cookies before serving.
Featured Products