Ringo Bacon Treats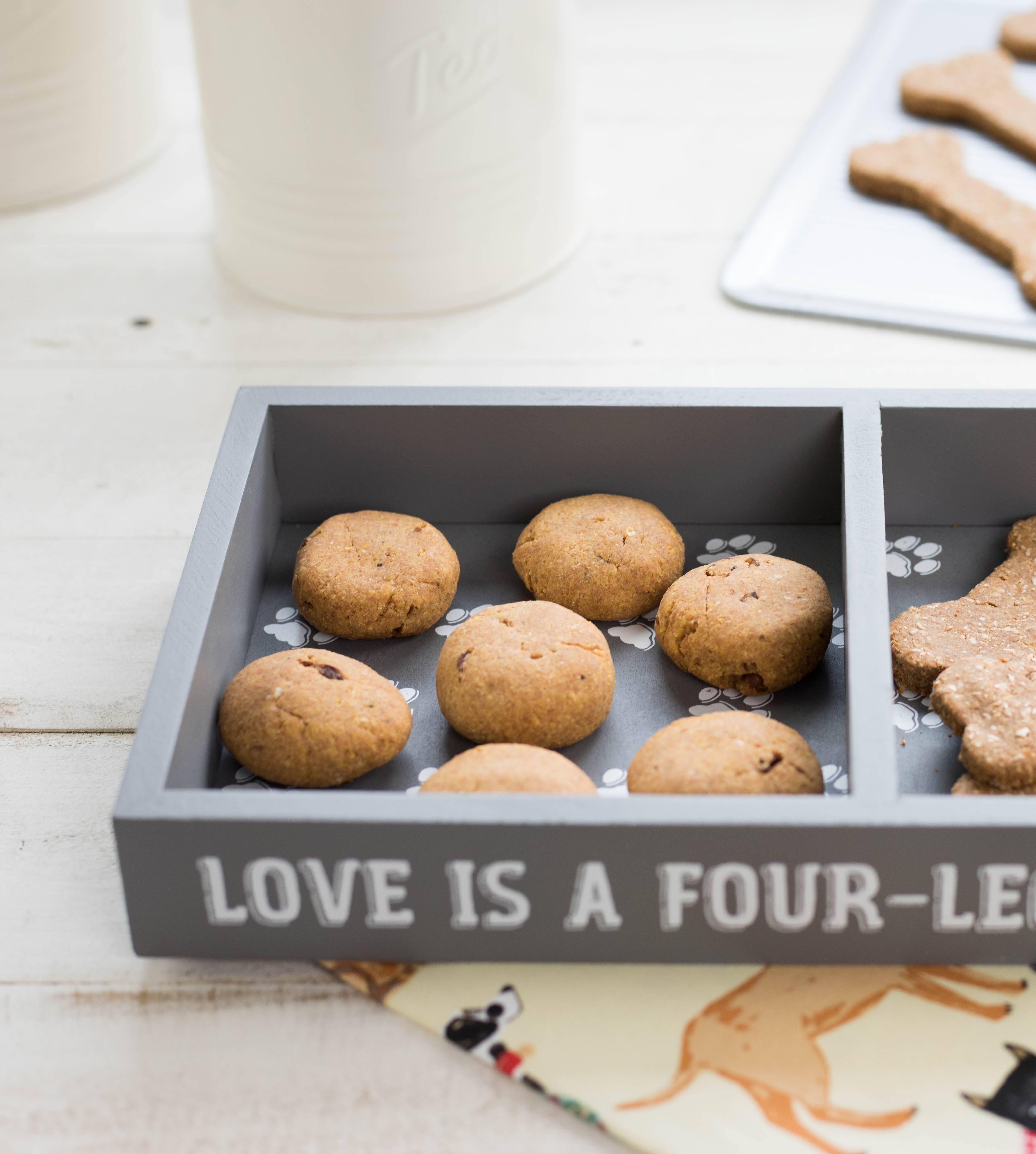 Ringo's Bacon Treats
Prep time: 20 minutes
Bake Time: 25 minutes
Total Time: 45 minutes
Serving Size: 2 dozen
Stay up to date. Get fresh recipes and blog updates weekly. Sign up today.
Featured Bakeware:
USA Pan Half Sheet Pan
Ingredients
2 Cups Whole Wheat Flour
1 Cup Cornmeal
1 Tablespoon Salt
1/3 Cup Vegetable Oil
1 Egg
1 Cup Water
4 Strips of Bacon

Recipe Instructions
Preheat oven to 350 degrees. Starting with a cold frying pan, add four strips of bacon and cook over medium low heat making sure to flip bacon over every few minutes until it is darkened and crispy. Once finished cooking, set aside bacon to cool for a few minutes before chopping into small pieces. Mix together whole wheat flour, cornmeal, and salt in a large bowl. Add in the egg, oil, water, and chopped bacon and mix well with a hand or stand mixer. Roll the dough into 1 ½ inch balls and flatten slightly, then transfer them to a USA Pan Extra Large Sheet Pan. Bake for about 25 minutes or until they dried and firm. Remove from the oven to cool on a USA Pan Baking Rack.
Featured Products