Recipe_pumpkin roll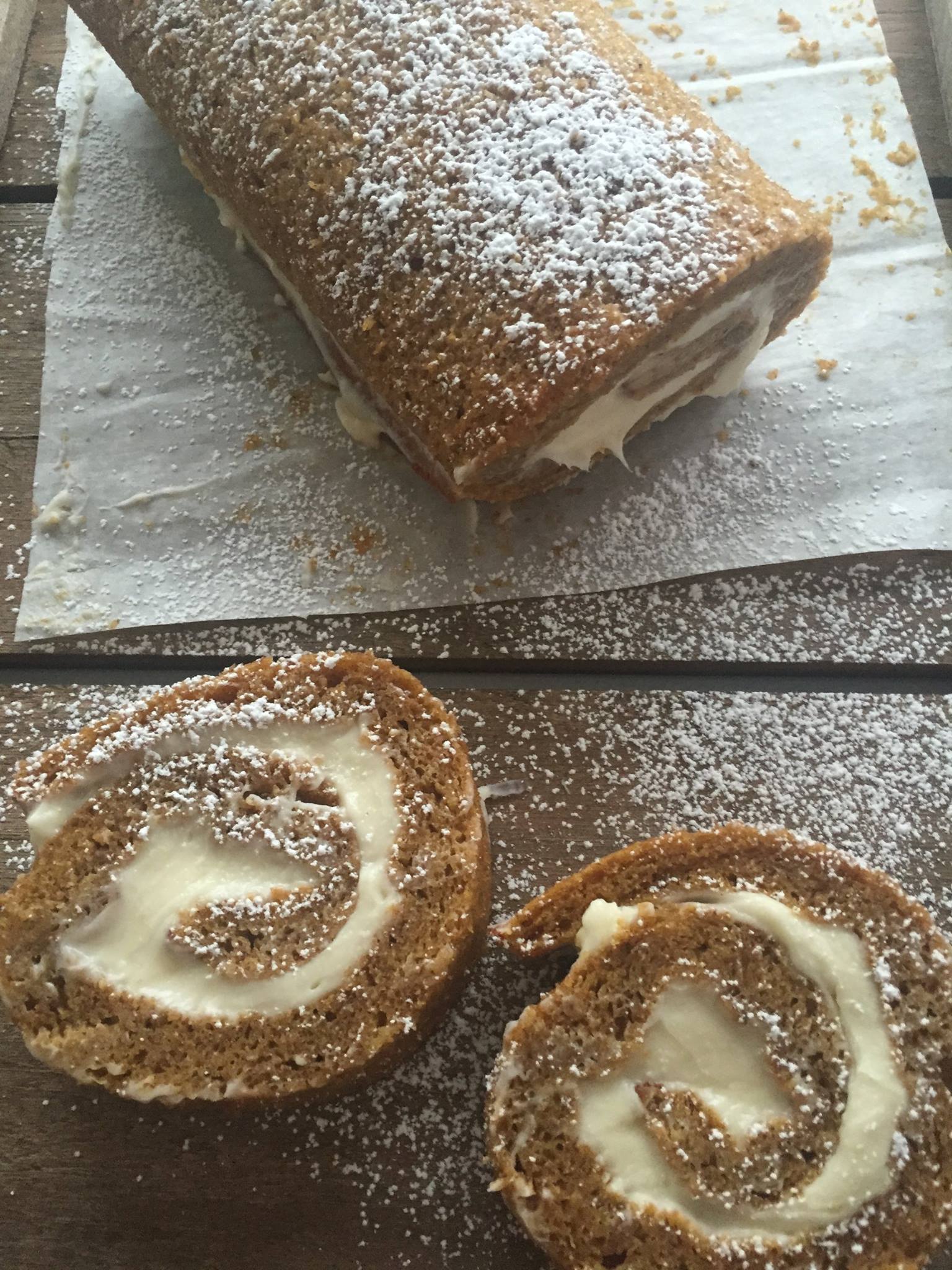 Pumpkin Cheesecake with Caramel Sauce
A nice change from your typical fall dessert. This pumpkin roll makes an attractive presentation and is filled with a sweet cream cheese icing. These pumpkin rolls freeze very well, so it makes entertaining a little easier!
Prep time: 30-45 minutes
Bake Time: 14-160minutes
Total Time: 1 hour and 15-45 minutes
Serving Size: 14 servings
Stay up to date. Get fresh recipes and blog updates weekly. Sign up today.
Featured Bakeware:
Ingredients
3 eggs
1 cup sugar
2/3 cup canned pumpkin (not pumpkin pie filling)
3/4 cup flour
1 teaspoon baking powder
2 teaspoon cinnamon
1 teaspoon pumpkin pie spice
1/2 teaspoon nutmeg
1/2 teaspoon salt
Icing:
8 ounces cream cheese, room temp
6 tablespoons softened butter
1 cup powdered sugar
1 teaspoon vanilla
Recipe Instructions
Beat together the sugar and the eggs until well mixed. Then mix in the pumpkin. Stir all dry ingredients together in a separate bowl and add to pumpkin/egg/sugar mixture. Mix dry ingredients into wet ingredients. Pour cake batter into a parchment lined USA Pan jelly roll pan. Bake at 375 for about 15 min. Cool cake for 2 minutes. Loosen edges with plastic utensil. Spray a second piece of parchment with nonstick spray and lay on top of cake. Place a cooling rack on top of the parchment and invert cake on top. The cake will have a piece of parchment on top and a piece on the bottom. Keep the parchment pieces on the cake and roll the cake up from the short end. Cool cake completely just like this, with 2 pieces of parchment paper. Mix all icing ingredients together while you wait for cake to cool. Once cake has cooled, unroll it and spread the icing on. Roll the cake back up and dust with powdered sugar. Store in refrigerator.
Featured Products