Recipe_Pumpkin Pie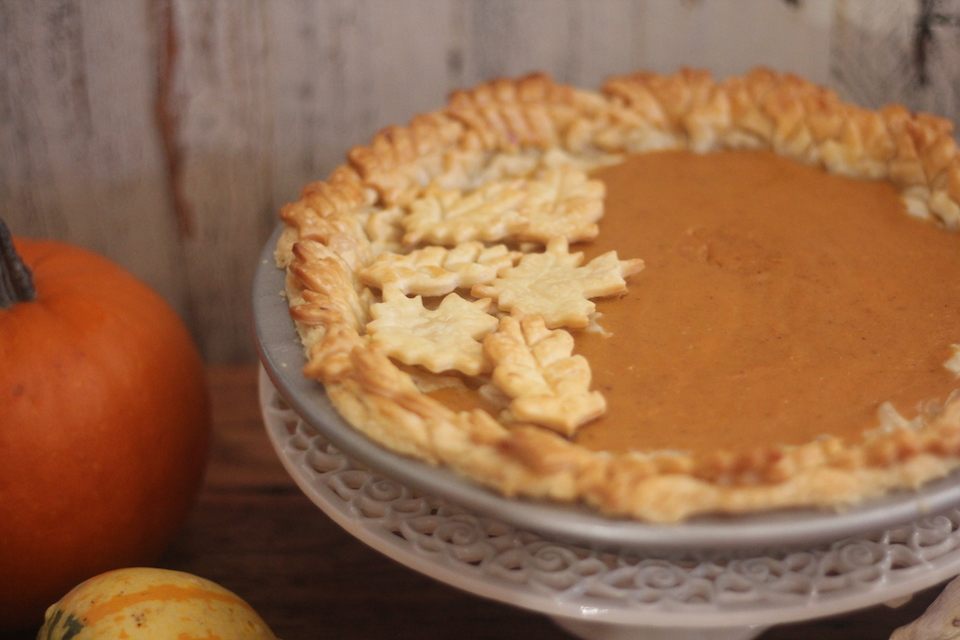 Pumpkin Pie
Pumpkin pie is one of those classic pie recipes that is so easy to pull together. Why wait for a special occasion to treat your family to a delicious pie?
Prep time: 10 minutes
Cook Time: 40-45 minutes
Total Time: 50-55 minutes
Serving Size: 6-8 servings
Stay up to date. Get fresh recipes and blog updates weekly. Sign up today.
Featured Bakeware:
Ingredients
1- 9 inch unbaked pie crust
2 eggs
3/4 cup granulated sugar
1 teaspoon cinnamon
1/2 teaspoon salt
1/2 teaspoon ground ginger
1/4 teaspoon cloves
1- 15 ounce can pumpkin puree
1- 12 ounce can evaporated milk
Recipe Instructions
Preheat oven to 425 degrees. In a large bowl, lightly beat eggs. Add in the sugar and spices and mix well. Add in the pumpkin and mix well. Stir in the evaporated milk. Pour filling into the pie crust. Bake for 15 minutes, then reduce heat to 350 and continue baking for 40-45 minutes. Cool pie completely on wire rack.
Featured Products