Recipe_pumpkin brownies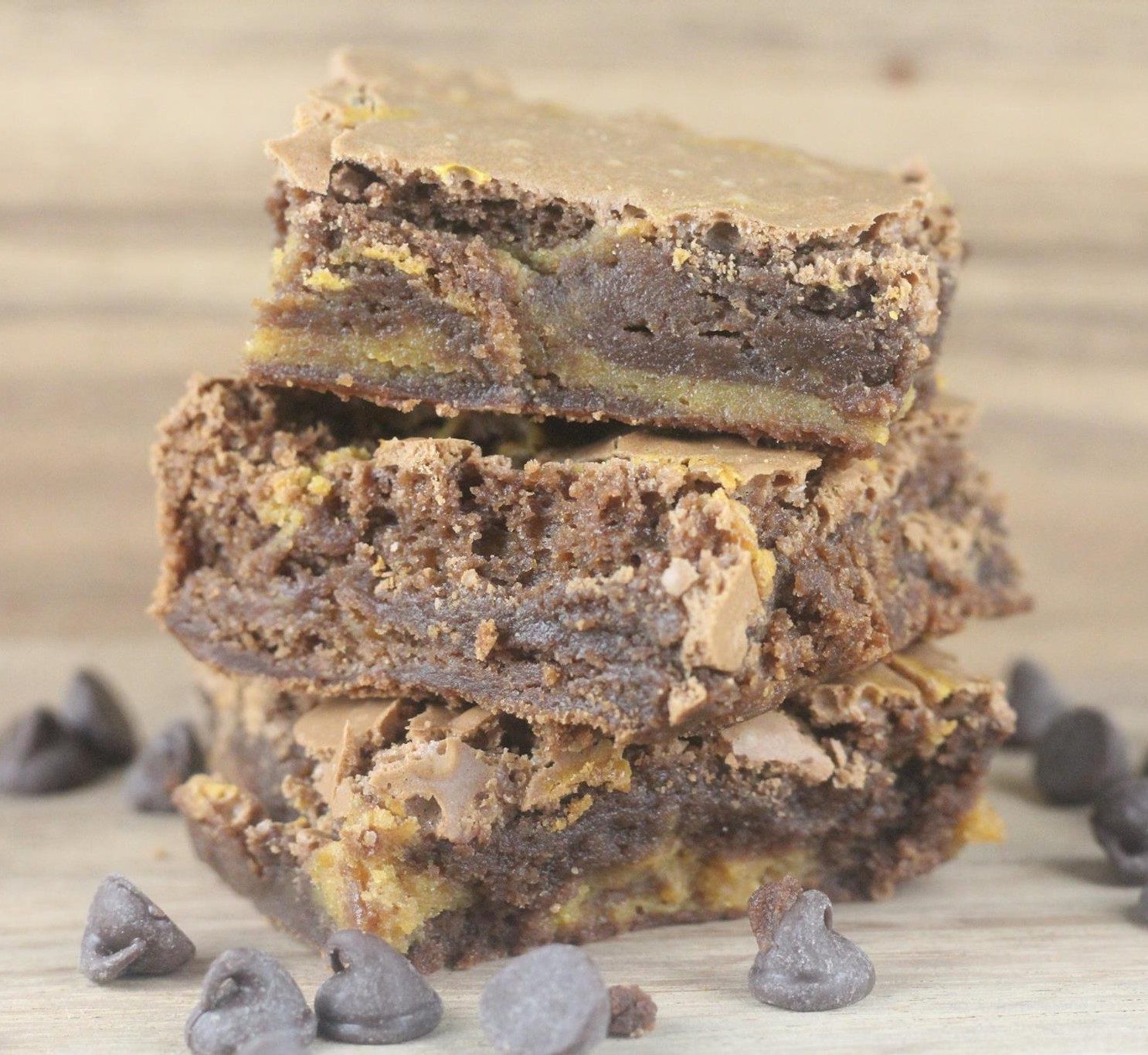 Pumpkin Brownies
These chocolate pumpkin brownies are a great way to get you started on pumpkin baking! We love the chocolate pumpkin combination!
Prep time: 10 minutes
Bake Time: 40-45 minutes
Total Time: 50-55 minutes
Serving Size: 12-16 servings
Stay up to date. Get fresh recipes and blog updates weekly. Sign up today.
Featured Bakeware:
Ingredients
3/4 cup all purpose flour
1/2 teaspoon baking powder
1/2 teaspoon salt
1/2 cup melted butter
1 1/2 cups granulated sugar
2 teaspoons vanilla
3 eggs
1/4 cup cocoa powder
1/2 cup semi sweet chocolate chips
1/2 cup pumpkin puree
1/2 cup chopped walnuts (optional)
3/4 teaspoon cinnamon
1/2 teaspoon cloves
1/2 teaspoon nutmeg
Recipe Instructions
Preheat your oven to 350 degrees. Whisk together the flour, baking powder, and salt. Set aside. In another bowl, mix together the melted butter, sugar, and vanilla. Beat in the eggs, one at a time. Gradually stir in the flour mixture. Divide this mixture in half. In one half of the nmixture stir in the cocoa and chocolate chips. In the other batter, stir in the pumpkin puree, walnuts (if using), cinnamon, cloves, and nutmeg. Spread 1/2 of the chocolate batter in the bottom of your USA Pan 8 x 8" square pan. The chocolate batter will be thick and may be difficult to spread. Take 1/2 the pumpkin batter and spread on top of the chocolate layer. Then, spread the remaining chocolate batter on top of the pumpkin. Finish with the remaining pumpkin batter. Using plastic knife, gently swirl the top of the batters. Bake brownies for 40-45 minutes, until set in the center. Remove from oven to cool on USA Pan cooling rack.
Featured Products