Recipe_Oatmeal Bread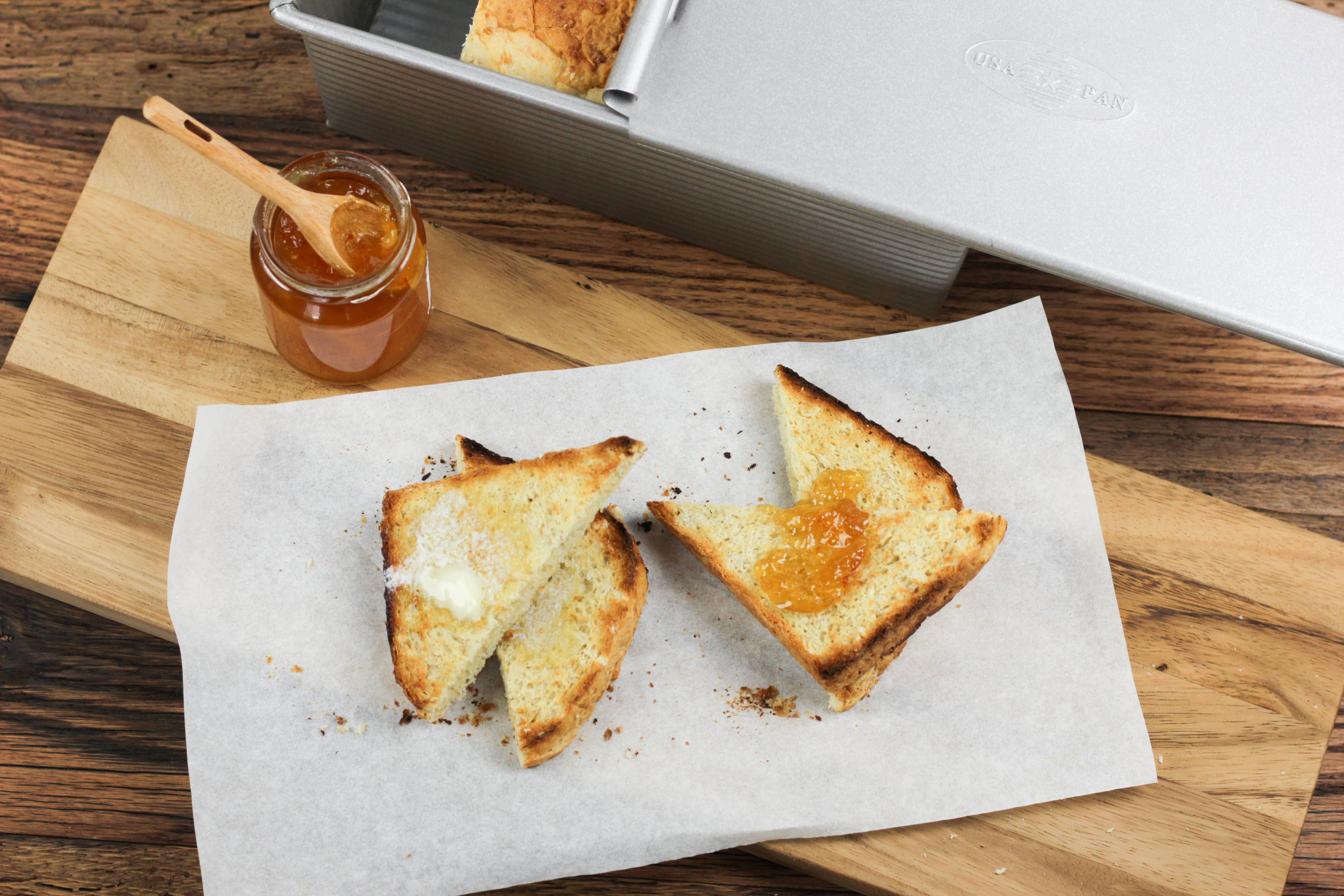 Honey Oatmeal Bread
This soft, flavorful honey oatmeal bread is so delicious, with just a hint of sweetness. Baked in our Pullman loaf pan, this bread is perfect for sandwiches or just enjoy plain!
Prep time: 10 minutes plus 2-3 hours rise time
Bake Time: 35 minutes
Total Time: 2 hours 45 minutes- 4 hours
Serving Size: 1 standard loaf
Stay up to date. Get fresh recipes and blog updates weekly. Sign up today.
Featured Bakeware:
Ingredients
3 cups all purpose flour
2 1/4 teaspoons instant yeast
1 cup oats (old fashioned, not quick cooking)
1 1/2 teaspoons salt
4 tablespoons melted butter
3 tablespoons honey
1 cup plus 2 tablespoons lukewarm water
Recipe Instructions
Place all ingredients in a bowl and mix until cohesive. I used a stand mixer to do this easily. Once cohesive, cover the bowl and let dough rest for 20 minutes. This allows the oats to absorb the liquid. Once 20 minutes have passed, knead the dough (by hand, bread machine, or stand mixer) until dough is soft, smooth, and elastic. Place dough in a lightly greased bowl and cover. Let rise for about 1- 1/2 hours. Dough will rise noticeably, but will not necessarily double. Once this has occurred, gently deflate dough and shape into a 9 inch log. Place dough into your USA Pan pullman loaf pan. Cover with plastic wrap (so you can judge the rise). Let rise until dough is about an inch from the top of the pan. It should take 1-1 1/2 hrs. Preheat oven to 350 degrees. Put the cover onto the pullman pan and bake for 30 minutes. After 30 minutes, remove the cover and bake an additional 5 minutes. Remove bread from oven and from pan. Let cool completely.
Featured Products