Recipe_Lemon Madeleines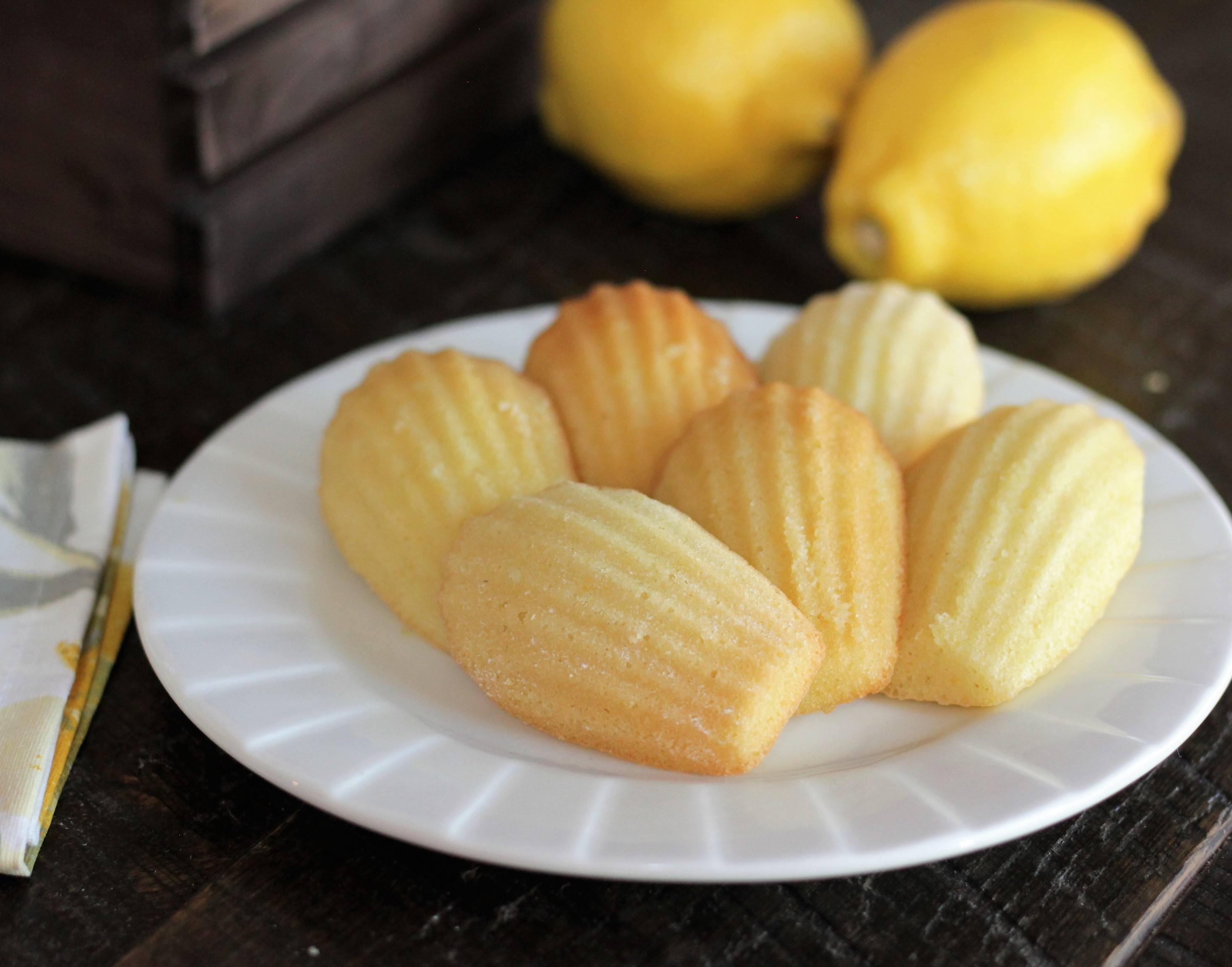 Lemon Madeleines
Madeleine's are a classic! We've added the flavor of lemon to these moist, delcious cakes. The perfect dessert to brighten your day!
Prep time: 10 minutes
Bake Time: 8 minutes
Total Time: 48
Serving Size: 16 cakes
Stay up to date. Get fresh recipes and blog updates weekly. Sign up today.
Featured Bakeware:
Ingredients
1/2 cup unsalted butter (melted and cooled)
3/4 cup flour
1/4 teaspoon baking powder
1/4 teaspoon salt
2 egs
1/2 cup sugar
zest of one lemon
dusting of confectioner's sugar (optional)
Recipe Instructions
Stir together the flour, baking powder, and salt. Set aside. In your mixer, mix together the eggs, sugar, and lemon zest until thick ribbons form. This takes about 5-10 minutes. You want the mixture light yellow and fluffy. Once mixed, fold in your flour mixture. Finally, fold in the melted butter. Cover and refrigerate for 30 minutes. While batter is in refrigerator, preheat your oven to 400 degrees. After the batter has chilled for 30 minutes, take it out and give it a good stir. Fill your USA Pan Madeleine Pan wells 3/4 full of the batter. The batter will be thick. Bake for 8 minutes, until totally cooked through. Remove from oven to wire rack. Cool for a few minutes and then pop out of pan. These are best enjoyed warm (with a dusting of confectioner's sugar, if desired). Once they are cooled, you can always dunk them in your coffee!! ENJOY!!
Featured Products