Recipe_Lava Cakes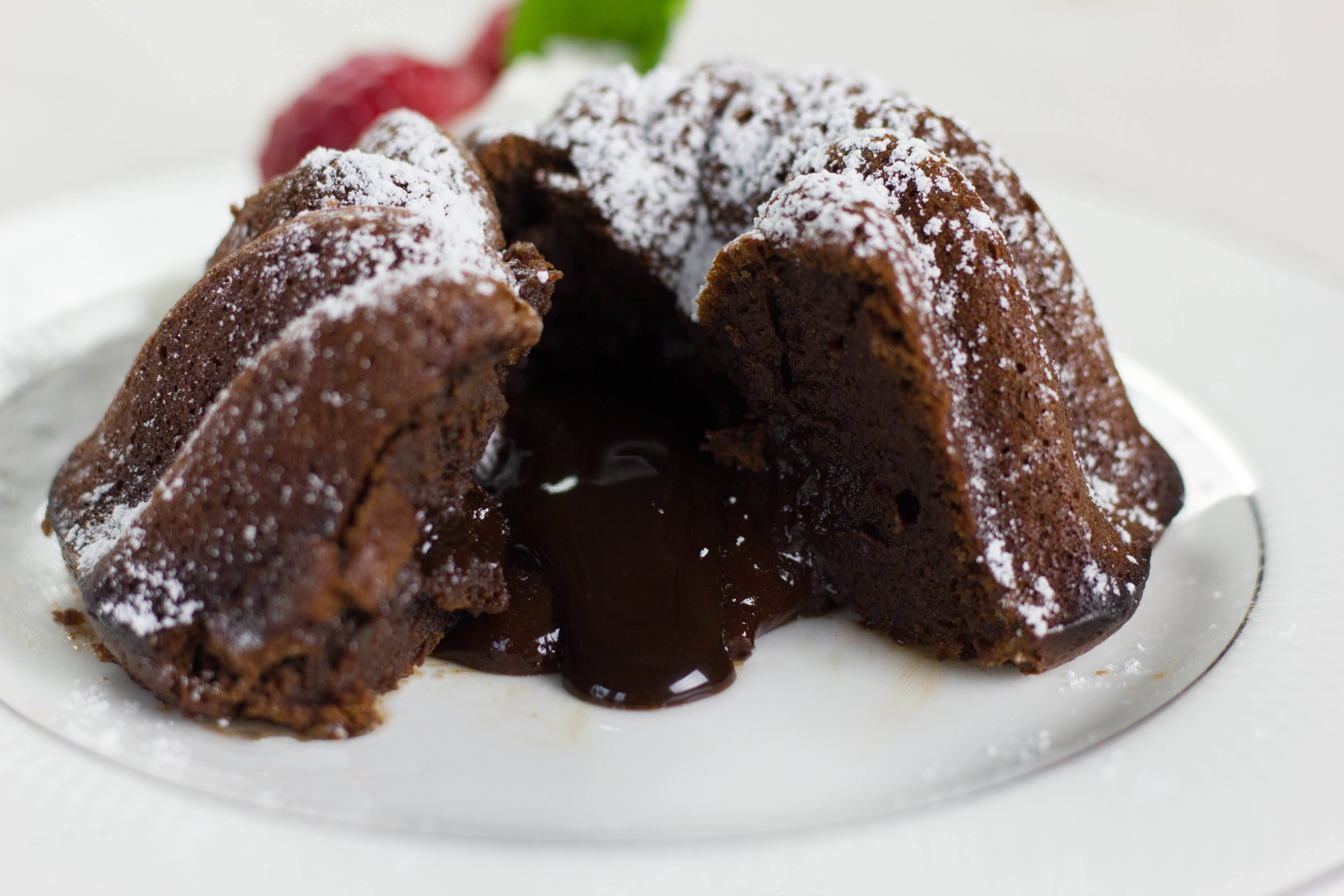 Molten Lava Cakes
We've used our variety cakelet pan to bake up these warm, molten lava chocolate cakes. How cute are they?? A warm chocolate cake with and ooey, gooey oozing chocolately center. These must be served with either fresh whipped cream or ice cream to balance out the richness. Only 5 ingredients and a few minutes to prep and bake, this decadent chocolate dessert is worth it!!
Prep time: 10 minutes
Bake Time: 7-9 minutes
Total Time: 17-19 minutes Minutes
Serving Size: 6 individual cakes
Stay up to date. Get fresh recipes and blog updates weekly. Sign up today.
Featured Bakeware:
USA Pan Variety Cakelet Pan
Ingredients
1 cup (2 sticks) unsalted butter
8 ounces bittersweet or semi-sweet chocolate
8 eggs ( 4 whole eggs and 4 yolks)
1/2 cup granulated sugar
4 teaspoons flour
Recipe Instructions
Preheat oven 10 450 degrees. Melt chocolate and butter in a double boiler or microwave, being careful not to burn. In a separate bowl, whisk together the sugar and the 4 whole eggs and 4 yolks. Whisk for a few minutes, until a light yellow color. Add the melted chocolate/butter mixture and flour into the egg/sugar mixture and whisk until combined. Divide batter equally among your USA Pan variety cakelet pan. Bake these for 7-9 minutes. It is best to underbake these!! They will start to pull away from the sides slightly, but the center will still look and feel soft! Remove from oven and let sit for one minute. Take a cooling rack or plate and set it on top of the pan. Then, invert the pan and wait about 10 seconds and pull pan up. These should be served warm with a generous scoop of whipped cream or ice cream! ENJOY!!
Featured Products