Irish Wedding Cookies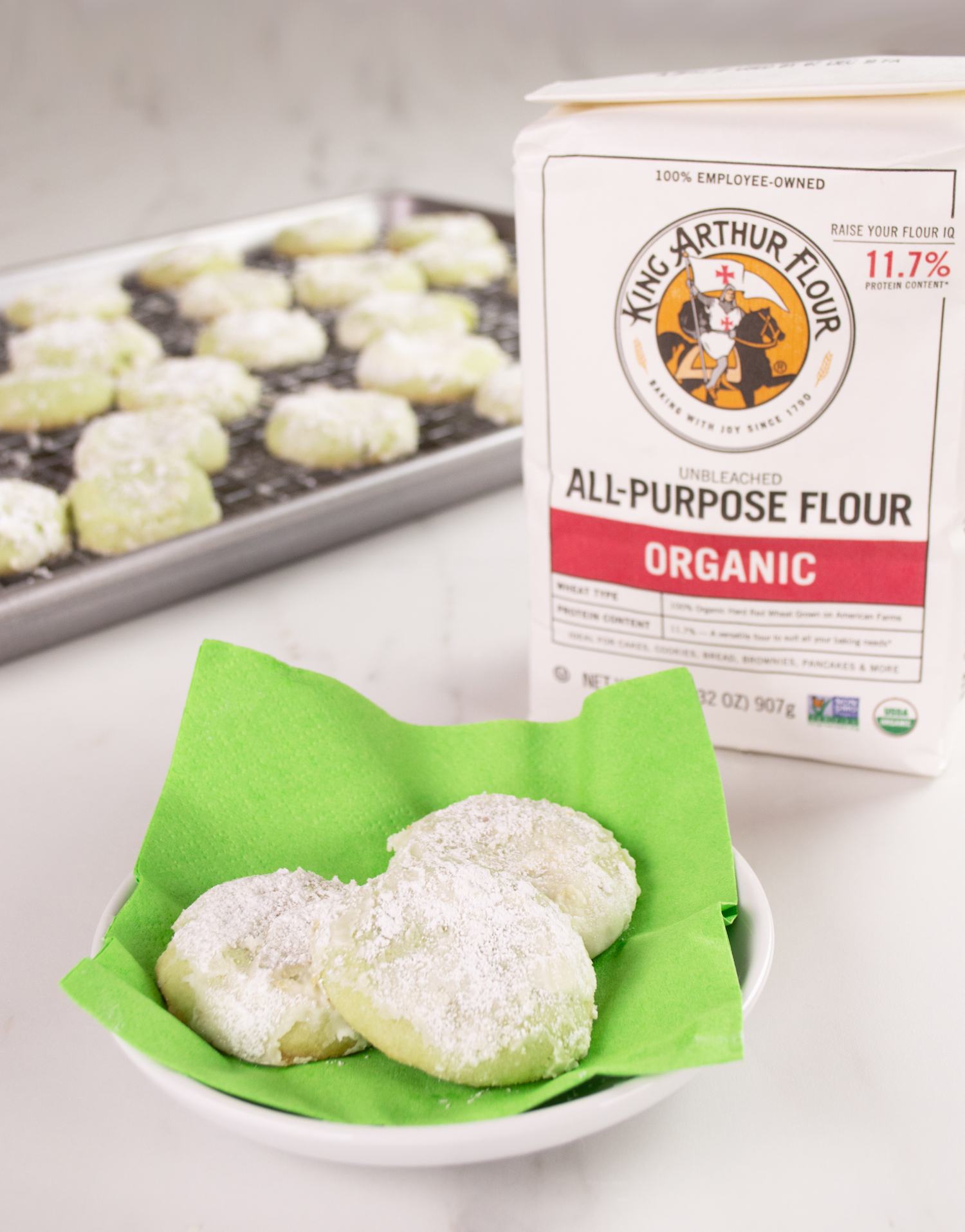 Irish Wedding Cookies
These moist and fluffy cookies are a wedding favorite or perfect to make for St. Patrick's Day!
Prep time: 15 minutes
Cook Time: 9 minutes
Total Time: 24 Minutes
Serving Size: 3 dozen
Stay up to date. Get fresh recipes and blog updates weekly. Sign up today.
Featured Bakeware:
USA Pan Half Sheet Pan and Rack Set
Ingredients
2 sticks butter, softened
1 cup confectioners sugar divided
2 tsp pure vanilla extract
1 3/4 cup King Arthur Flour's All-Purpose Flour
3.4 oz packaging pistachio instant pudding mix
1/2 tsp salt
Recipe Instructions
In a large mixing bowl cream butter. Beat in 1/2 cup sugar until fluffy. Add in vanilla extract. In a medium bowl combine flour, pudding mix and salt. Gradually mix flour mixture into wet ingredients until combined. Divide dough in half and form into a ball. Wrap in plastic wrap and place in refrigerator for at least an hour. Preheat oven to 350 degrees Fahrenheit. Line baking sheets with parchment paper. Remove dough from plastic wrap and make teaspoon size balls. Place on baking sheets and press down on the balls slightly spacing them about 1 inch part. Bake in preheated oven for 9-10 minutes. Don't overbake. Remove from oven and let them sit on baking sheet for about 5 minutes. While cookies are still warm toss them in remaining confectioners sugar and set on wire rack until cooled completely. Store in air tight containers.
Featured Products