Hamburger Buns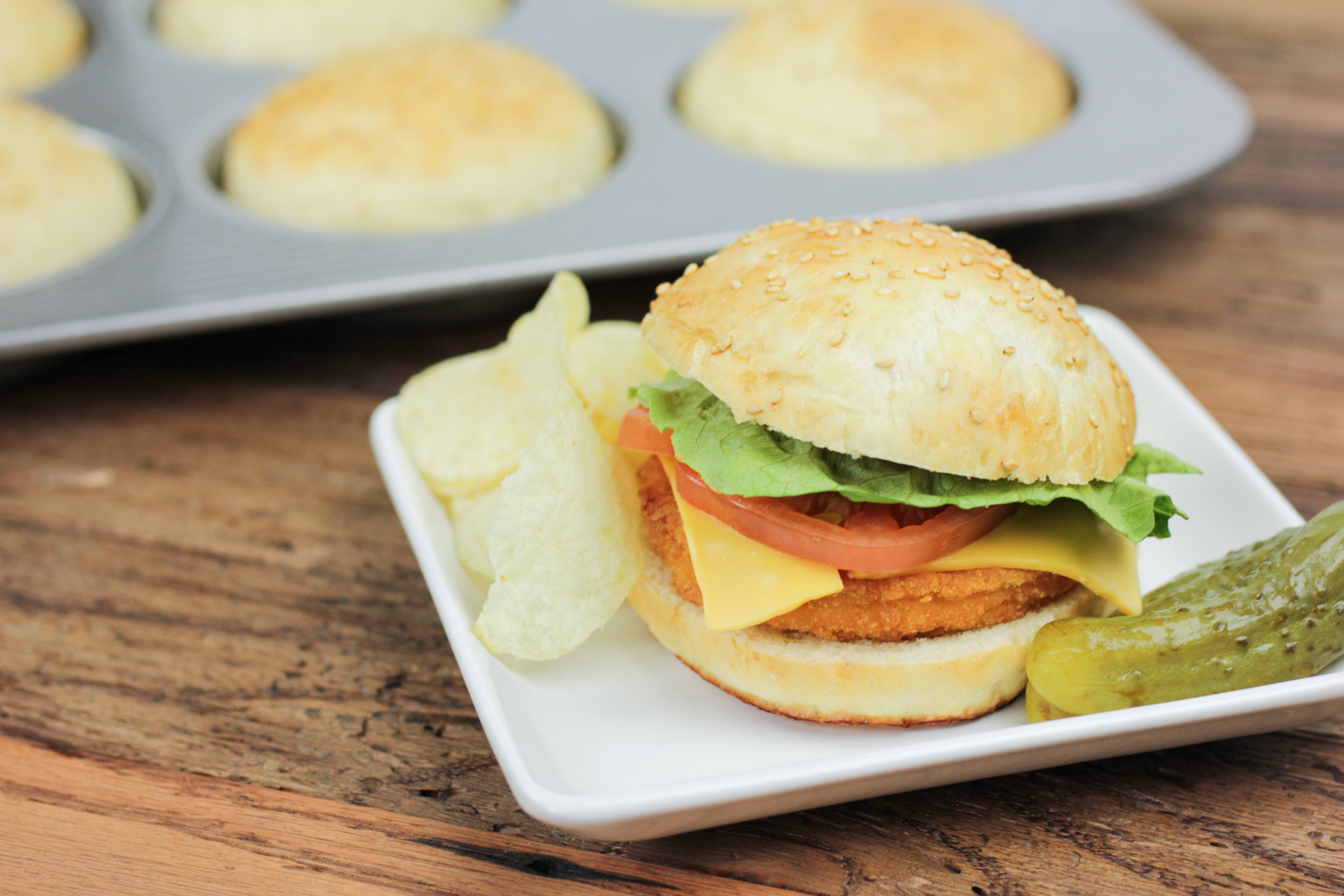 Hamburger Buns
Want to elevate your sandwiches? These homemade sandwich buns will do the trick! Perfect on game day with pulled pork or beef. These even make cold cuts taste special!
Prep time: 10 minutes
Cook Time: 15-18 minutes
Total Time: 1 hour and 30 minutes - 2 hours (includes rise time)
Serving Size: 12-24 buns
Stay up to date. Get fresh recipes and blog updates weekly. Sign up today.
Featured Bakeware:
USA Pan New England Hot Dog Bun Pan
Ingredients
7/8 cup lukewarm water
1 egg 2 tablespoon softened butter
1 teaspoon salt
2/3 cup instant mashed potato flakes
1/4 cup dry milk
2 tablespoons sugar
2 teaspoons instant yeast
3 cups all purpose flour
Recipe Instructions
Mix all ingredients together (either by hand or mixer).Once ingredients are mixed, knead by hand or mixer until a soft, smooth dough forms. Cover and let rise 1-2 hours or until about doubled in size. Gently deflate dough and divide into 8 pieces for large buns. Shape each piece into a round ball. Flatten each piece into about 3" across. Place into your mini round cake pan, or onto a USA Pan sheet pan and cover. If you use a mini cake pan, you will need to use 2 pans (as this makes 8 rolls), or use the cake pan and a jelly roll pan. Let rise for another hour, until noticeably puffy. Melt 3 T butter and brush rolls with 1/2 of it. Bake in preheated 375 degree oven for 15-18 minutes. Remove from oven and brush with remaining melted butter. You can also make smaller rolls (for sliders), and get 12-24 buns from the recipe. Just be sure to decrease baking time to about 12-15 min. Also, you can brush w an egg wash and top w sesame seeds or poppy seeds. ENJOY!!
Featured Products