Recipe_Cut out sugar cookies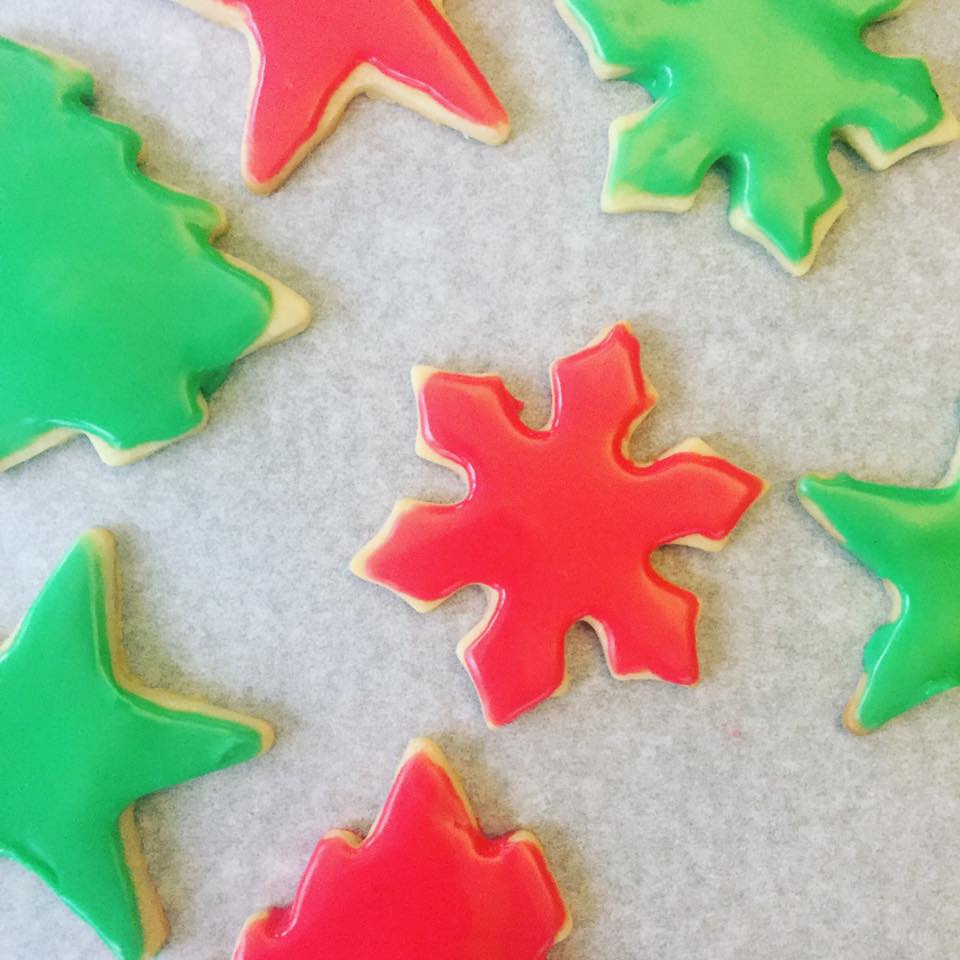 Cut Out Sugar Cookies
Traditional cut out sugar cookies are always a hit and so fun to make! Baked on our USA Pan cookie sheets or half sheet pan, these will turn out beautiful and delicious!
Prep time: 20 minutes plus 2 hours chill time
Bake Time: 8-12 minutes
Total Time: 2 hours and 28-32 minutes
Serving Size: 4-5 dozen cookies
Stay up to date. Get fresh recipes and blog updates weekly. Sign up today.
Featured Bakeware:
Ingredients
1 1/4 cups powdered sugar
2 sticks + 2 tablespoons unsalted room temp butter
1 egg yolk
1/2 teaspoon salt
2 teaspoons vanilla extract
2 3/4 cups all purpose flour Icing 2 1/4 cups powdered sugar
2 tablespoons light corn syrup
1 1/2 tablespoons milk
Recipe Instructions
Mix together 1st 5 ingredients until well blended. With mixer on low, gradually add flour. Dough may seem a bit dry but should come together eventually. If still too dry, use 1 T water. Divide dough into 2 equal portions, wrap in plastic wrap and chill for at least 2 hrs. Once chilled, roll dough out to 1/8 in thickness. After chilling, if dough seems too firm, let it soften before rolling. Once rolled, cut with cookie cutters, re-rolling scraps. Bake cookies in preheated 350 degree oven for 8-12 minutes. Cool completely.
ICING: Mix together 2 1/4 cups powdered sugar, 2 tablespoons light corn syrup, 1 1/2-2 tablespoons milk and desired food color. Spread icing on cooled cookies.
Featured Products