Recipe_Christmas Tree Brownies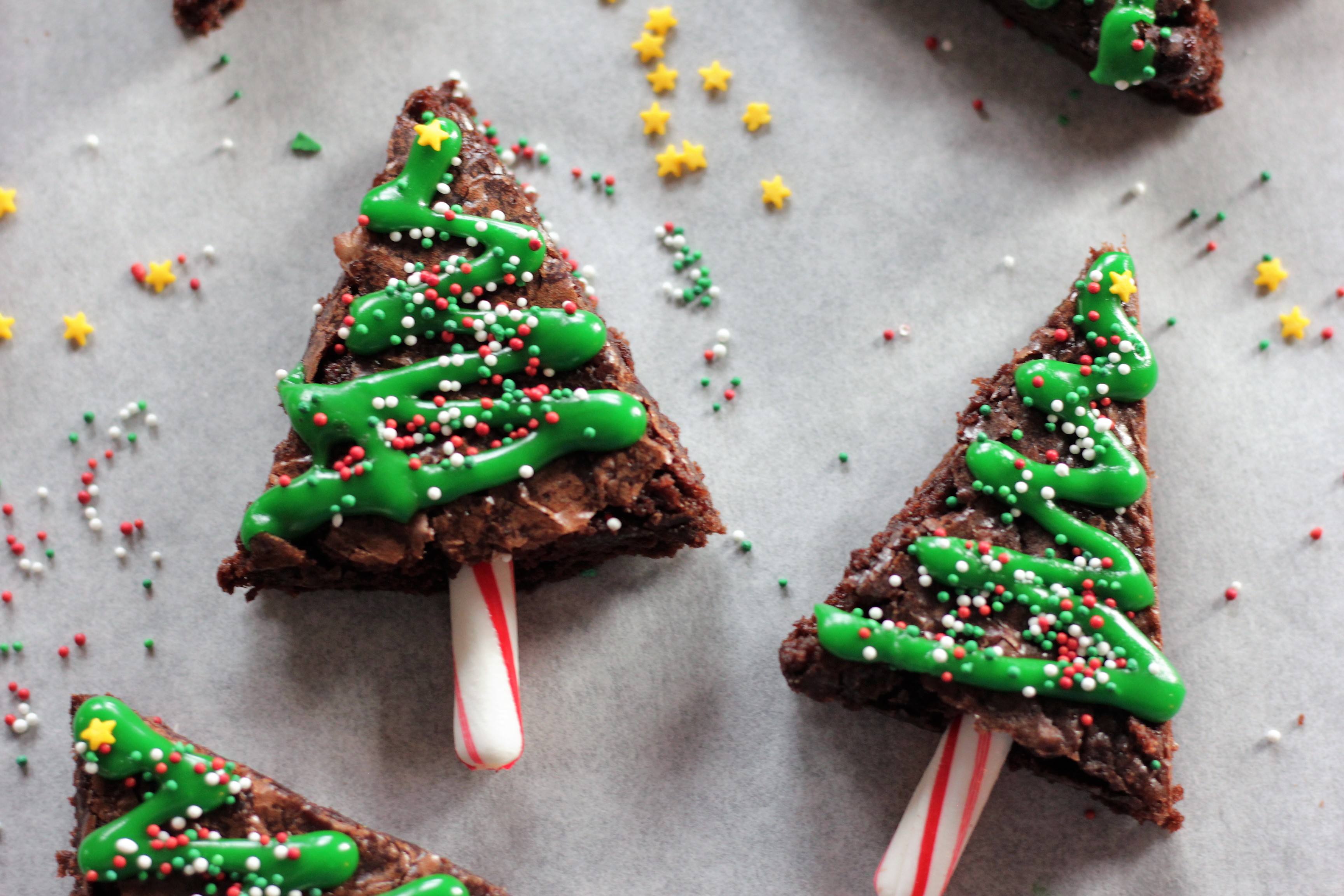 Christmas Tree Brownies
Festive brownies for the Holiday Season. We have a taken a classic brownie recipe and added some Christmas Tree decoration.
Prep time: 10 minutes
Cook Time: 45 minutes
Total Time: 55 Minutes
Serving Size: 12-16 brownies
Stay up to date. Get fresh recipes and blog updates weekly. Sign up today.
Featured Bakeware:
USA Pan 8" Square Cake Pan
Ingredients
1/4 cup Dutch process cocoa
1 cup sugar
1 1/2 cup all purpose flour
1/2 teaspoon salt
1 teaspoon baking soda
1/2 teaspoon expresso powder (optional)
1 teaspoon vanilla extract
1 tablespoon white vinegar (could also use cider vinegar)
1/3 cup vegetable oil
1 cup cold water
Green icing
Red and Green Sprinkles
Star shaped sprinkles
1 pack of candy canes
Recipe Instructions
Whisk all dry ingredients together. Whisk wet ingredients (vanilla, vinegar, oil, water) together in a separate bowl. Pour the wet ingredients into the dry ingredients and mix until combined. Pour batter into your USA pan 8 inch square pan. Bake in a preheated 350 oven 30-35 minutes. Allow brownies to completely cool. Once cooled, cut brownies into triangles and add green icing and sprinkles. Once brownies are decorated add half a candy cane into the bottom of the brownies.
Featured Products