Recipes_Chocolate Pretzel Treats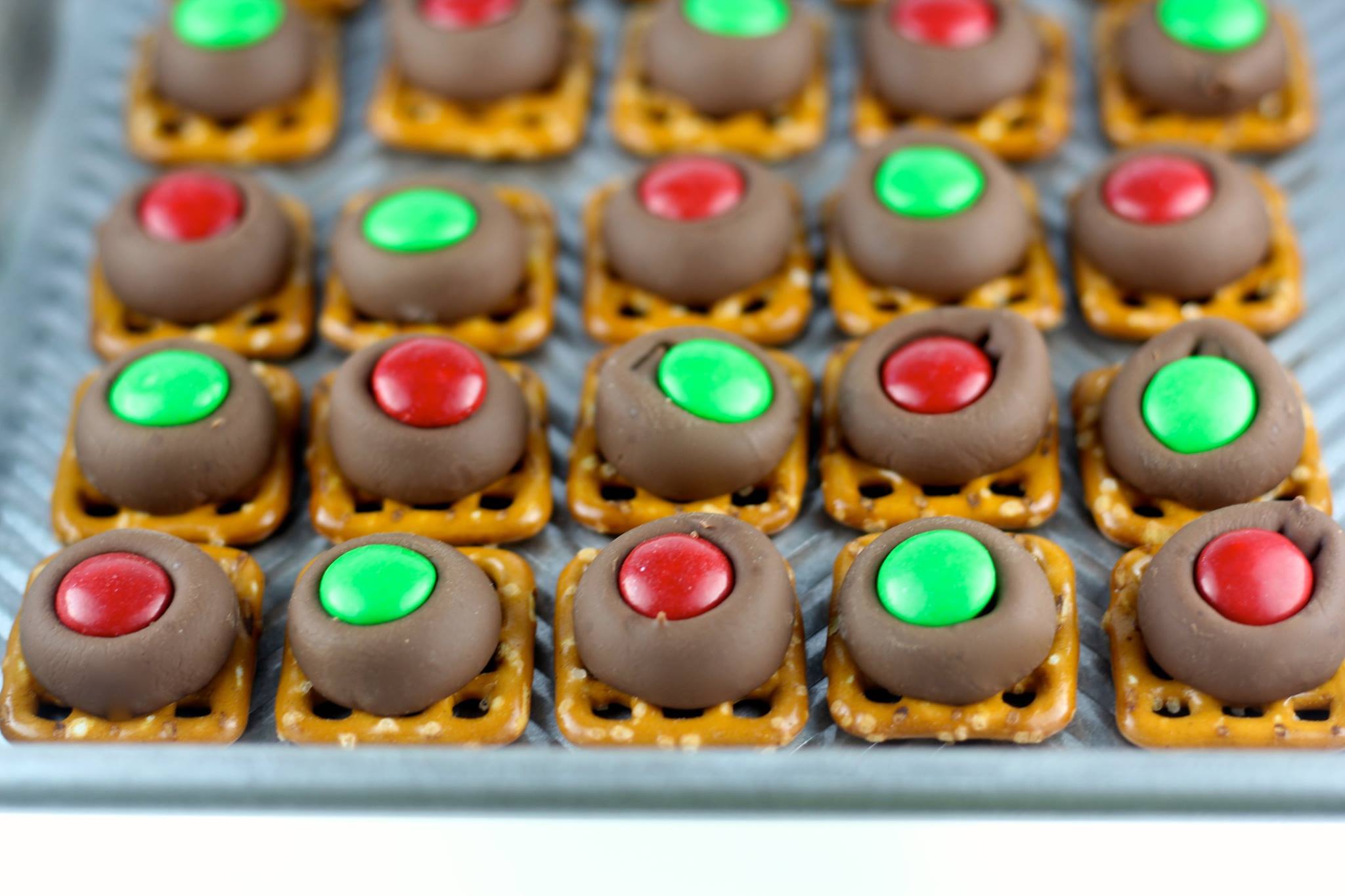 Chocolate Pretzel Treats
Want a quick, tasty holiday treat but don't have time to bake? These pretzel treats fit the bill! Salty pretzels topped with chocolate, what's not to like? Customize these with any color candy coated chocolate and you have a fast, easy dessert!
Prep time: 10 minutes
Bake Time: 2-5 minutes
Total Time: 12-15 minutes
Serving Size: as many as you would like!
Stay up to date. Get fresh recipes and blog updates weekly. Sign up today.
Featured Bakeware:
Ingredients
1 bag pretzel snaps (not the butter flavor)
1- 8 oz package milk chocolate candy kisses
1 package candy coated milk chocolate
Recipe Instructions
Unwrap all the milk chocolate candy kisses. Place the pretzels on your USA Pan half sheet pan or jelly roll pan. Place a candy kiss on top of each pretzel. Melt the kiss slightly in a warm oven (ovens vary greatly, but use around 250-300 degrees and only keep kisses in there a few minutes, 2-5). The kisses will become shiny. Be careful not to overcook. This will result in crumbly kisses. Once kisses are soft, take out of oven and push a candy coated chocolate down on the center. Let pretzels sit to harden. There are so many different flavors of kisses and candy coated chocolates that you can make so many variations of these!
Featured Products