Recipe_chocolate apple slices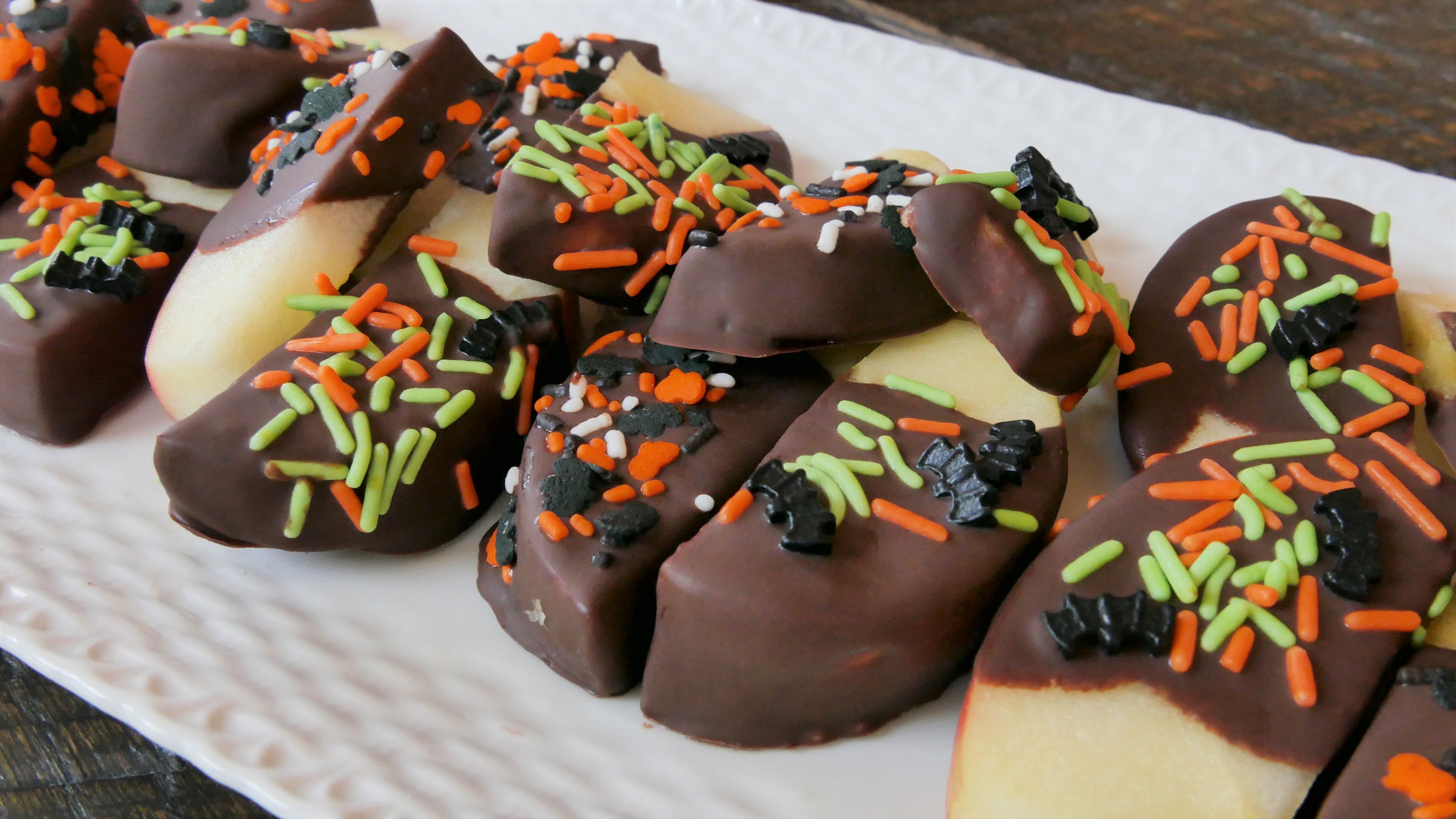 Chocolate Apple Slices
These super easy chocolate covered apple slices are a great way to get your kids (or adults) to eat their fruit! We've dipped ours in Halloween sprinkles for a festive treat. Obviously, you could use a variety of toppings to make these yummy. Mini chocolate chips, coconut, or chopped nuts would be delicious! Making these in slices makes them much easier to eat!
Prep Time: 5 minutes
Cook Time: 5 minutes
Total Time: 15 minutes
Serving Size: 30 apple slices
Stay up to date. Get fresh recipes and blog updates weekly. Sign up today.
Featured Bakeware:
USA Pan Half Sheet Pan
Ingredients
2-3 large apples- cut into slices
1 cup semi-sweet chocolate chips
2 Tablespoons coconut oil
Toppings of your choice (sprinkles, colored sugar, mini chocolate chips, coconut, chopped nuts, drizzle with caramel or white chocolate)
Recipe Instructions
Fill your large USA Pan stock pot with about 2-3 inches of water and bring to simmer. Place the chips and oil in a heat safe bowl and place on top of the simmering water. Stir the chips and oil until the chips are just melted, being careful not to burn the chocolate. Take the apple slices and dip into chocolate, letting excess drip off. Then, press toppings of your choice onto the dipped apples. You can use your USA Pan cookie sheet or half sheet pan to place your chocolate apples on. Once finished, place apples in the refrigerator to harden. ENJOY!!
Featured Products