Recipe_chili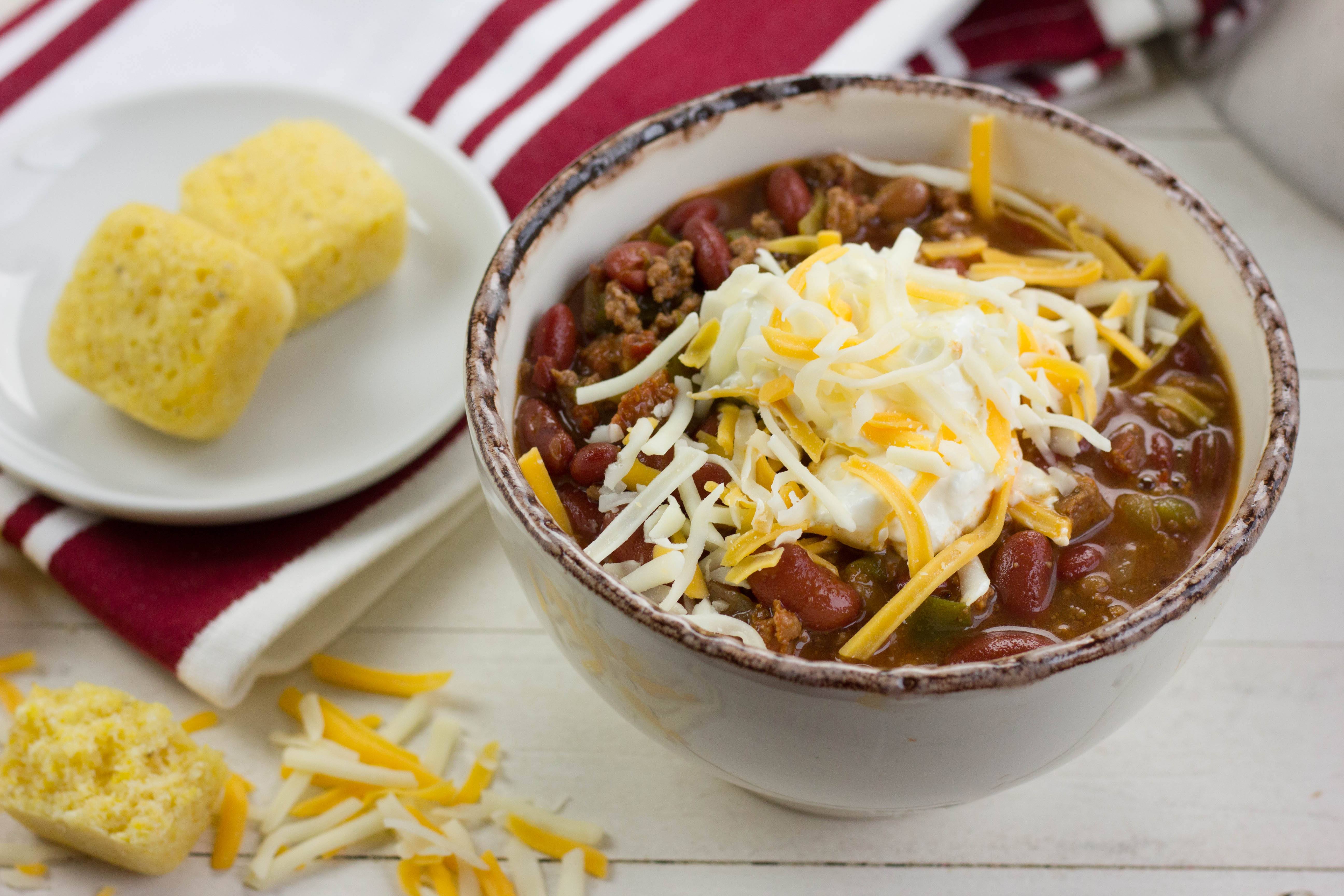 Sweet and Spicy Chili
This chili recipe comes to us courtesy of one of our employees, Rich Anderson. This is a favorite at USA Pan. Peppers and brown sugar makes this sweet and spicy. Pairs perfectly with a slice of cornbread.
Prep time: 20 minutes
Cook Time: 1 hour and 30 minutes
Total Time: 1 hour and 50 minutes
Serving Size: 15-20 servings
Stay up to date. Get fresh recipes and blog updates weekly. Sign up today.
Featured Cookware:
Ingredients
1 pound ground beef
1 pound hot sausage
1 small onion (diced)
5 cloves garlic (diced)
1 bell pepper (diced)
3 jalapeno peppers (chopped)
1 habanero pepper (chopped)
2 banana peppers (diced)
2 cans dark kidney beans
1 large can of baked beans
1 small can diced tomatoes
1 cup dark brown sugar
1/4 cup hot sauce
1 Tbsp chili powder
Recipe Instructions
Saute beef, sausage and onions in a USA Pan 13 Inch skillet until fully cooked. Drain excess grease. Put all ingredients in your USA 4 QT stock pot and let simmer for 1 hour and 30 minutes. Top with your choice of sour cream, green onions or shredded cheese.
Featured Products