Recipe_Cherry Cheesecake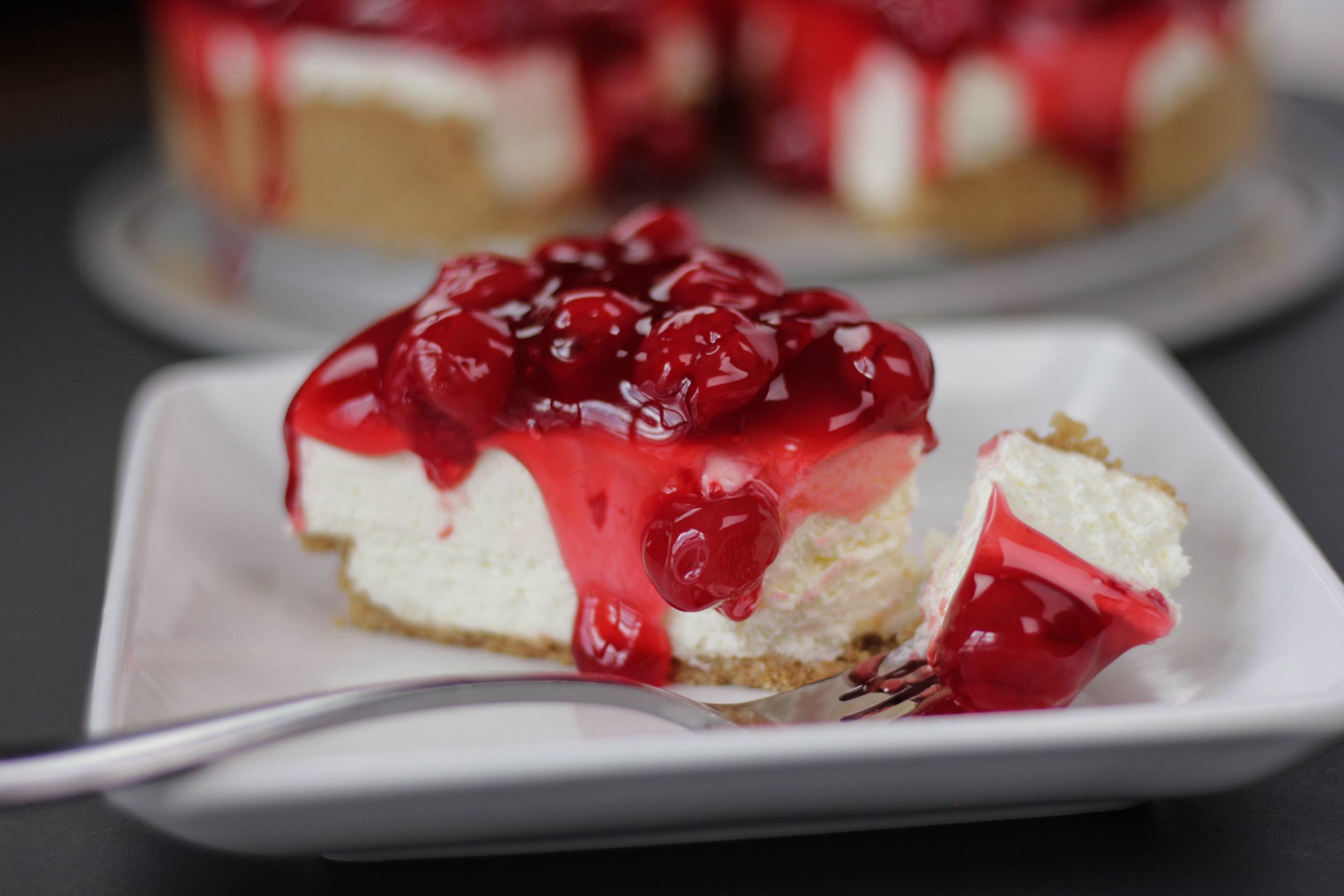 No-bake Cherry Cheesecake
Once we tried this no bake cheesecake, we realized you don't have to spend the time to bake a fancy cheesecake to achieve great flavor! This one is smooth and creamy with a tasty graham cracker crust. We've topped ours with cherry filling, but you can choose any fruit to make this one delicious!
Prep time: 20 minutes
Bake Time: No bake (Refrigerate for a few hours or overnight)
Total Time: 3 hours and 20 minutes (depending on refrigeration time)
Serving Size: 12-16 servings
Stay up to date. Get fresh recipes and blog updates weekly. Sign up today.
Featured Bakeware:
USA Pan Springform Pan
Ingredients
Crust:
1 1/2 cups graham cracker crumbs
1/3 cup packed light brown sugar
1/2 teaspoon ground cinnamon
1/3 cup melted unsalted butter
Filling:
2- 8 ounce packages softened cream cheese
1 pint heavy whipping cream
1/3 cup granulated sugar
zest of one lemon
Topping:
1-2 cans cherry pie filling or
fruit of your choice
Recipe Instructions
In a large bowl, stir together the ingredients for the crust. Press firmly on bottom and up sides of your USA Pan springform pan. Chill while you make the filling. In a large mixing bowl, beat the cream cheese for a few minutes, until soft. Add in the whipping cream and mix until batter becomes thick. Next, mix in the sugar and beat until stiff. Add in the lemon zest. Pour batter on top of the crust. Refrigerate for several hours or overnight. Pour 1 or 2 cans (depending on preference) of the cherry pie filling (or whatever fruit you chose) on top of the cheesecake. Remove sides and slice to serve. ENJOY!!
Featured Products