Cheesecake recipes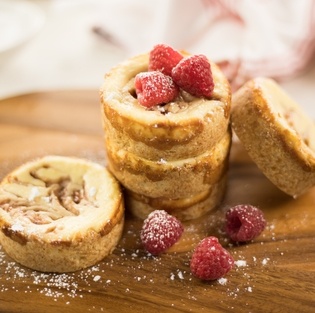 These single serving raspberry cheesecakes make a wonderful presentation! Made in our USA Pan 6 well mini cheesecake pan, these will bake evenly and be a breeze to pop out of the pan!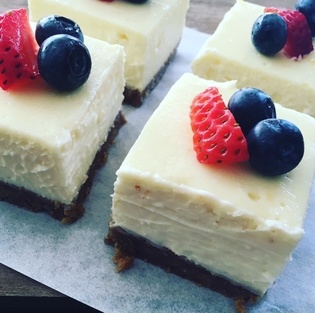 Yummy cheesecake squares with a hint of lemon, topped with fresh fruit! The lemon in the filling makes this cheesecake dessert so fresh and delicious!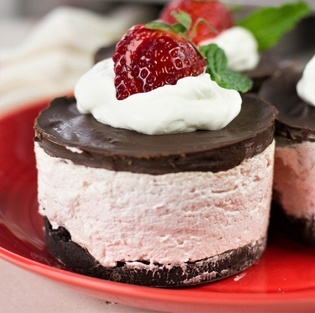 These no bake mini strawberry cheesecakes make the perfect date night dessert! No bake means these are a snap to assemble and just require a little bit of refrigeration before serving! Chocolaty cookie crust all topped with a creamy strawberry filling and topped with rich chocolate ganache! Garnish with fresh strawberries and whipped cream!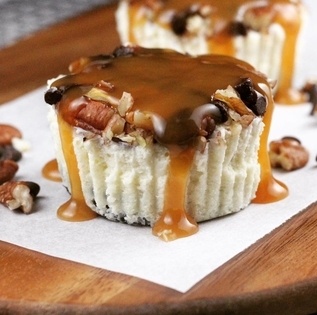 Mini cheesecake desserts that use a chocolate sandwich cookie for the crust, topped with chopped pecans, mini chocolate chips, and caramel sauce. These little cakes are sure to wow your guests!