Recipe_asparagus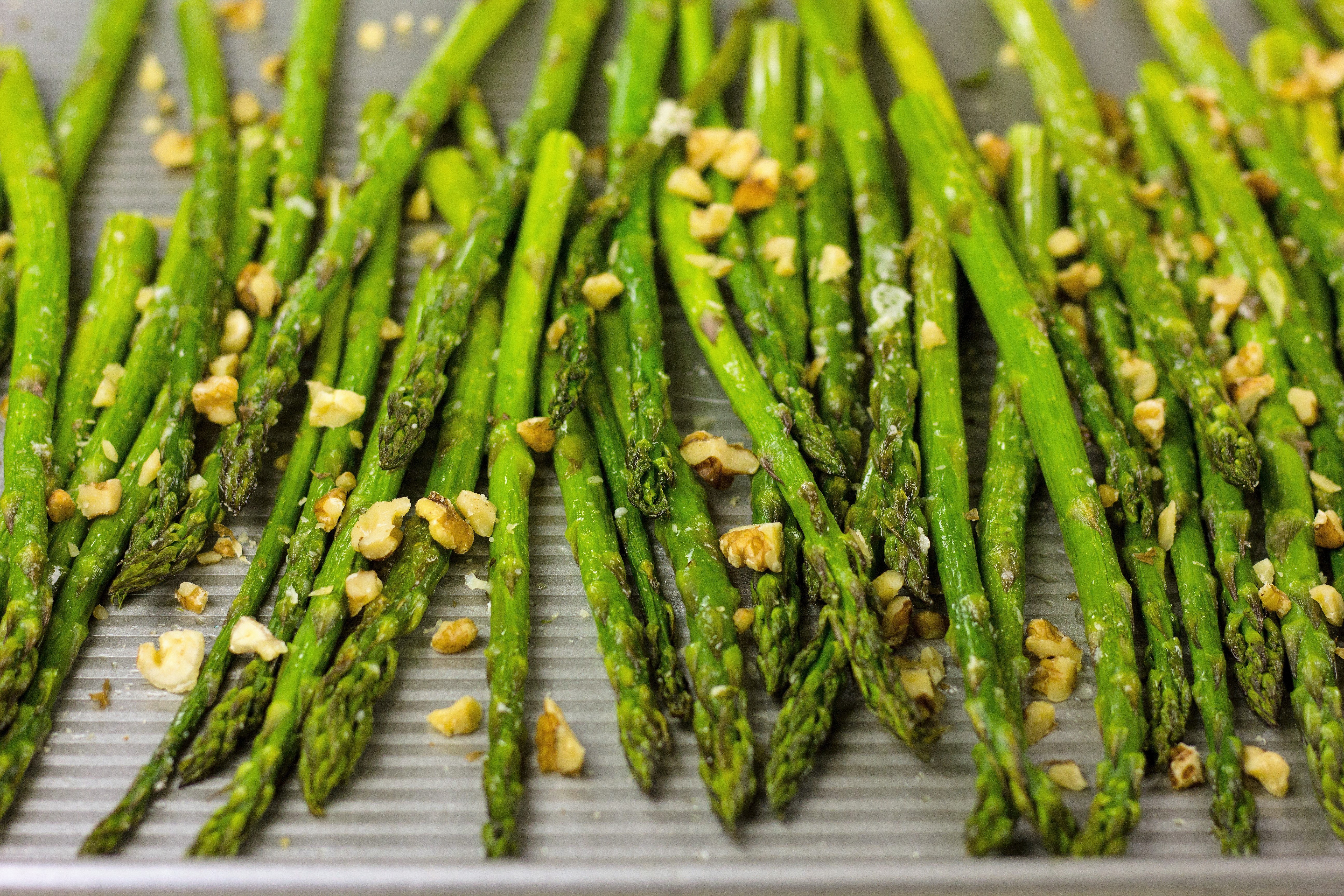 Asparagus
This lightly seasoned asparagus makes a great springtime side dish. Our USA Pan half sheet pans perfectly roast vegetables every time. Topped with toasted walnuts, and this one is definitely a keeper!
Prep time: 5 minutes
Cook Time: 15 minutes
Total Time: 20 Minutes
Serving Size: 4-6 servings
Stay up to date. Get fresh recipes and blog updates weekly. Sign up today.
Featured Bakeware:
Ingredients
2 lbs trimmed asparagus
1 Tablespoon olive oil
salt/pepper to taste
1/3 cup chopped toasted walnuts
Recipe Instructions
Preheat oven to 450 degrees. Toss the washed and trimmed asparagus with the olive oil and salt and pepper. Place in single layer on your USA Pan half sheet pan. Roast for about 12-15 minutes, until lightly browned. Remove from oven and top with roasted walnuts. ENJOY!
Featured Products