Recipes_apple pie minis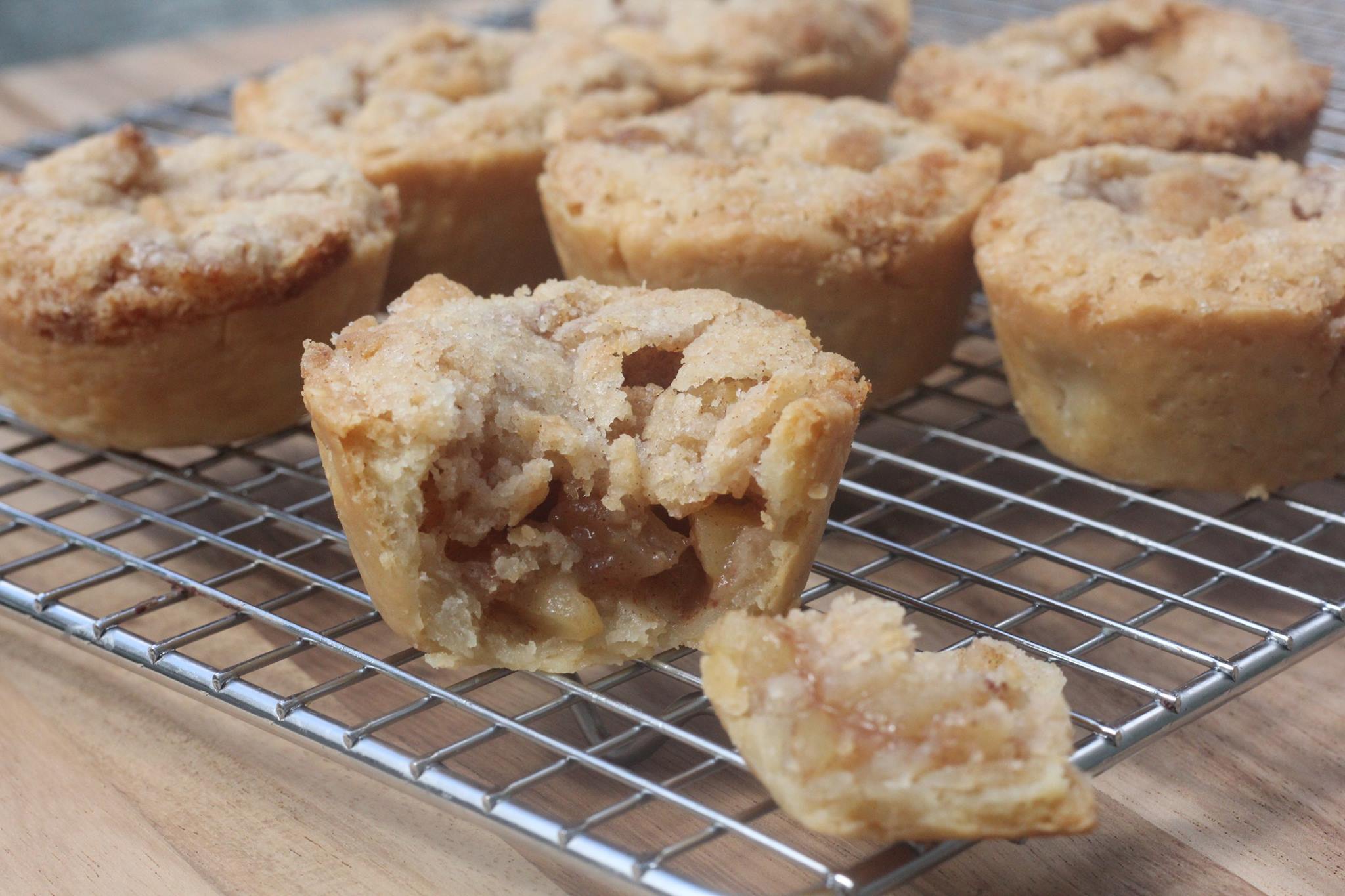 Apple Pie Minis
These mini pies are perfect for the beginning baker. Premade refrigerated pie crist makes this comfort food super easy. If you're a real overachiever, you can always make your own pie crusts! Plus, mini pies are much easier to serve (and eat) when your entertaining!
Prep time: 15 minutes
Cook Time: 35 minutes
Total Time: 50 Minutes
Serving Size: 8 Mac and cheese bites
Stay up to date. Get fresh recipes and blog updates weekly. Sign up today.
Featured Cookware:
Ingredients
2 refrigerated pie crusts (or your favorite double crust pie recipe)
Filling:
2 cups peeled and diced apples (you want the apples diced fairly small since these are mini pies)
3 Tablespoons brown sugar
1 Tablespon all purpose flour
3/4 teaspoon cinnamon
1 teaspoon lemon juice
Topping:
1/2 cup all purpose flour
1/2 cup cold butter, cut into chunks
1/2 cup granulated sugar
1/2 teaspoon cinnamon
Recipe Instructions
Preheat oven to 400 degrees. Using a 3 inch cookie cutter or top of a glass, cut the pie crusts into 8 circles. Gently fit the crusts into the wells of your USA Pan 12 cup muffin pan. Refrigerate the pie crusts while you make your filling. Combine all filling ingredients and mix in bowl. Divide filling equally among the pie crusts. Combine the sugar, flour, and cinnamon from the topping ingredients in a bowl. Cut in the cold butter until it is coarse and crumbly. Sprinkle topping over tops of mini pies. Bake in preheated oven for 18-20 minutes until apples are tender. Remove from oven to cooling rack to cool slightly. Serve warm or at room temperature. ENJOY!
Featured Products